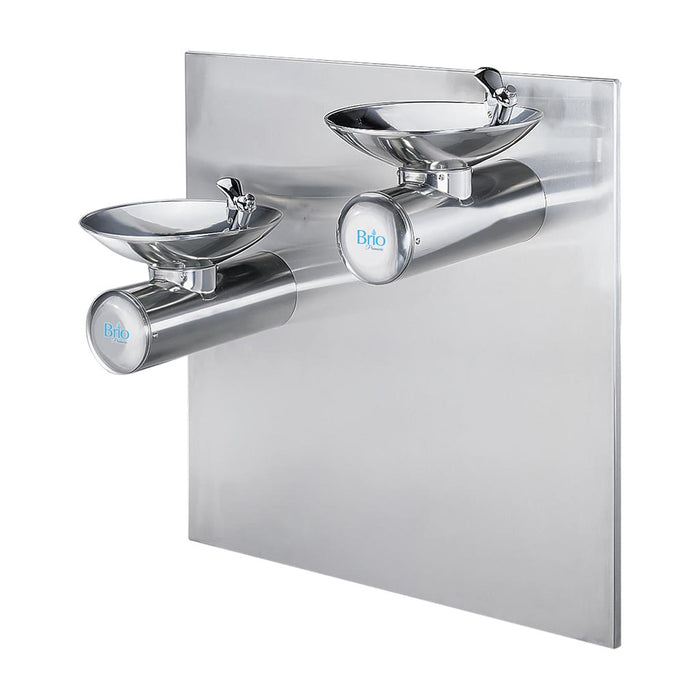 Two Level Wall Mounted Room Temp Water Fountains, Stainless Steel, Brio Premiere
Brio Two-Level Water Fountain offers a commercial, bi-level fountain that meets ADA standards. One valve is wheelchair accessible while the other is at a standard level, both have easy to push buttons, making it accessible to all.  
The fountain is ideal for indoor and outdoor use and the modern design allows it to fit in with any architectural backdrop.
The water system is free from lead-containing brass-parts, so consumers can hydrate with confidence.
The curved profile, opposed to traditional sharp edges, make it ideal and safe for public parks, schools and other populated public places. 
 Patent stainless-steel design makes it corrosion resistant, and its medium-sized, deep basins help to prevent spills.