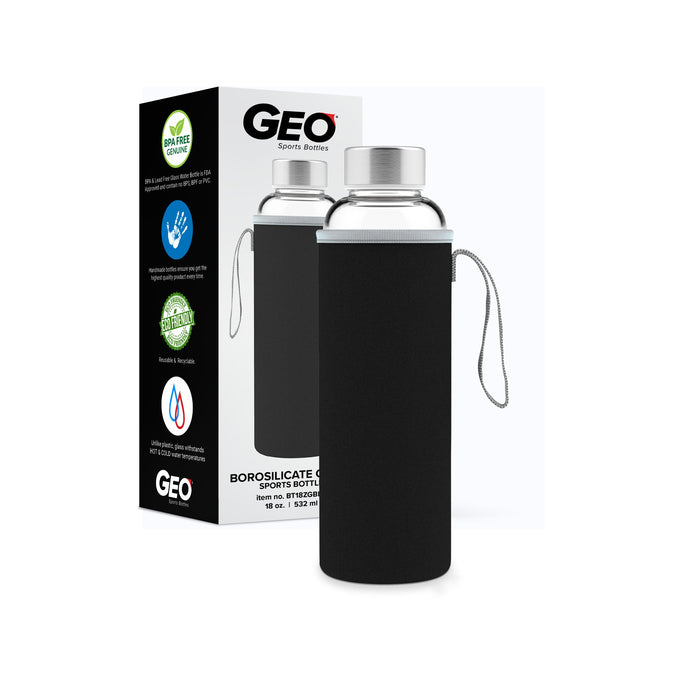 18 Ounce Glass Water Bottle, Sports Bottle, with Protective Sleeve, GEO
This glass bottle is made from high-quality borosilicate glass. It has a low expansion rate, so it will not shatter in hot temperatures. 
This bottle reduces the need to buy single-use plastic bottles, which in return helps users minimize their carbon footprint.
Unlike plastic and metallic materials, this glass does not transfer foul or unwanted tastes and does not absorb odors. It is also dishwasher safe, allowing for a convenient and thorough clean.
Bottle has a 18-ounce capacity and can hold both hot and cold beverages. Included with the bottle is a protective sleeve that is equipped with a handle and a 38-millimeter stainless steel cap.
It is 100% free of BPA, BPS, BPF and other harmful materials and chemicals, as the health of consumers is our top priority.