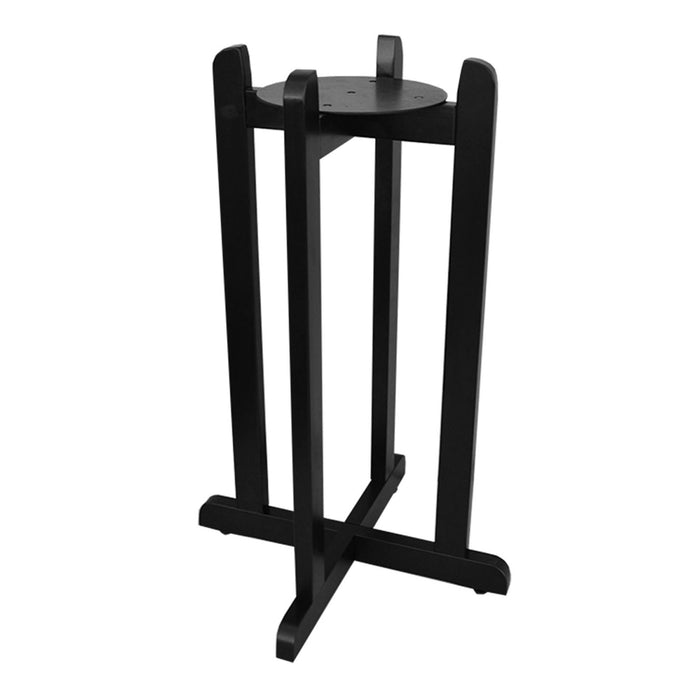 This water crock stand is constructed of solid, durable wood, so consumers can use it without worry of it breaking overtime.
This compact crock stand is sized at 30" in height. Its space-saving design allows it to fit neatly into corners, so it will not impede on its environment.
Mid Century design allows for a classic touch in any environment. 
This wooden stand is versatile as it can support high-capacity crocks and other beverage dispensers.
This stand is compatible with all our porcelain water crocks, which are offered in over 60 different designs.
This stand is easy to assemble oneself.
Crock, bottles and other items are not included.