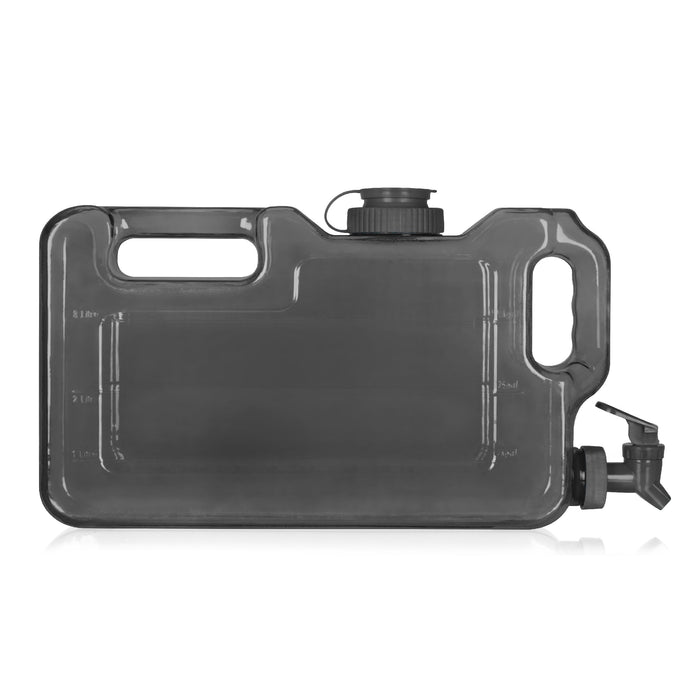 1 Gallon, BPA Free Beverage Dispenser, Plastic Bottle, GEO
This refrigerator bottle is the perfect travel or camping companion as it features a built-in handle and is made of durable FDA-approved plastic, so it will not degrade in hot temperatures.
It has a 1.1-gallon capacity and is sized at 13.75 inches by 8 inches. Included with the bottle is a 58-millimeter screw cap that is leak proof and keeps water safe from contaminants.
Bottle is 100% free of all Bisphenol compounds including BPA and BPS as the health of consumers is our top priority.
It is equipped with a water spigot for easy and mess-free dispensing of water, and the bottle's opening is also sized to fit ice cubes.
This reusable bottle helps users minimize their carbon footprint, as it eliminates the need for single-use plastic water bottles.