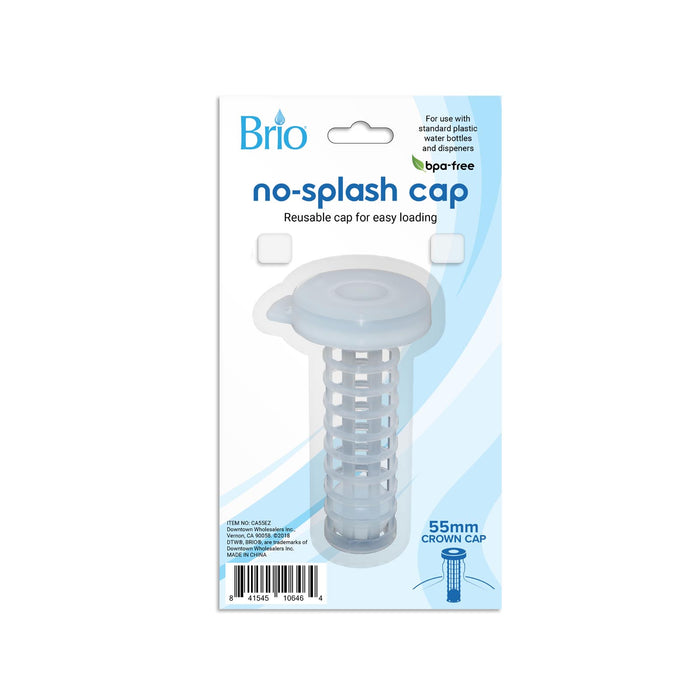 55MM No-Spill Cap Display Package for Screw Neck Water Bottles
No spill cap ensures there are no spills or leaks when used properly. 
Easy to use, just simply take it out of its package and insert into the water bottle.
The no spill cap is made of FDA approved material, as the health of our consumers is top priority.
No spill cap is fit for the standard 55MM water bottles.