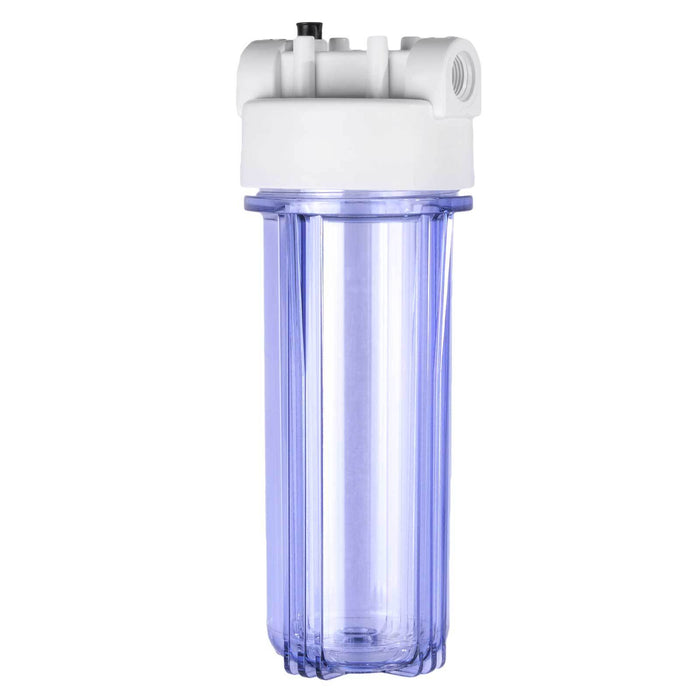 Clear 2.5" x 10" Filter Housing and Pressure Release Female Cap with 3/4" Inlet & Outlet
This is a standard clear filter housing that is sized at 2.5 inches by 10 inches. Included with the housing is a pressure-release female cap that makes changing filters easy and hassle free. 
It is able to pair with all reverse osmosis filter systems that use 10-inch filters.
The inlet and outlet of this housing's female cap are sized at 3/4 inch, and it is easy to change oneself without the need for tools.
This is a durably designed RO housing that is able to last through years of use. 
It is made of resilient BPA-free plastic, making it a safe product for consumers.