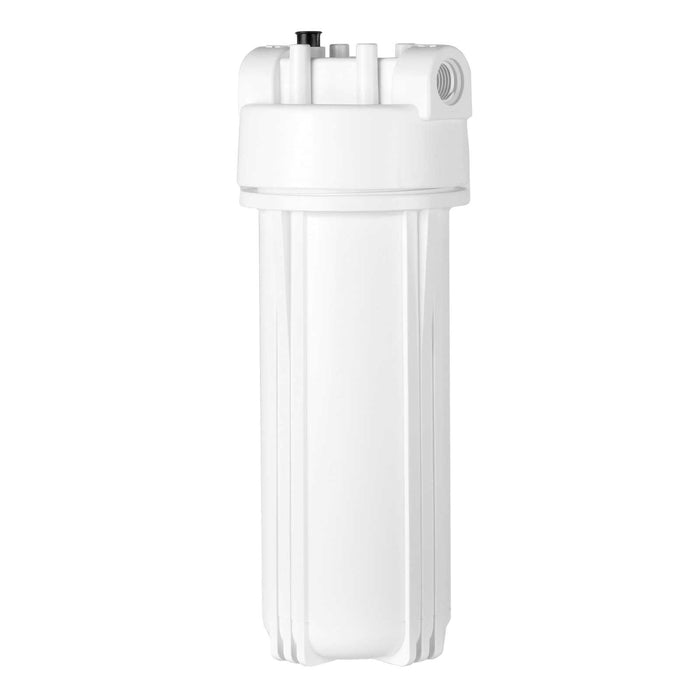 White Filter Housing and Male Cap with 1/4" Inlet & Outlet, 2.5" X 10"
Housing is 2.5 inches by 10 inches.
Housing is a standard size for all RO systems using 10-inch filters.
It has ¼ inch threaded in and out fittings.
Housing is easy to install and replace oneself.
Housing is a high quality, built-to-last RO housing .