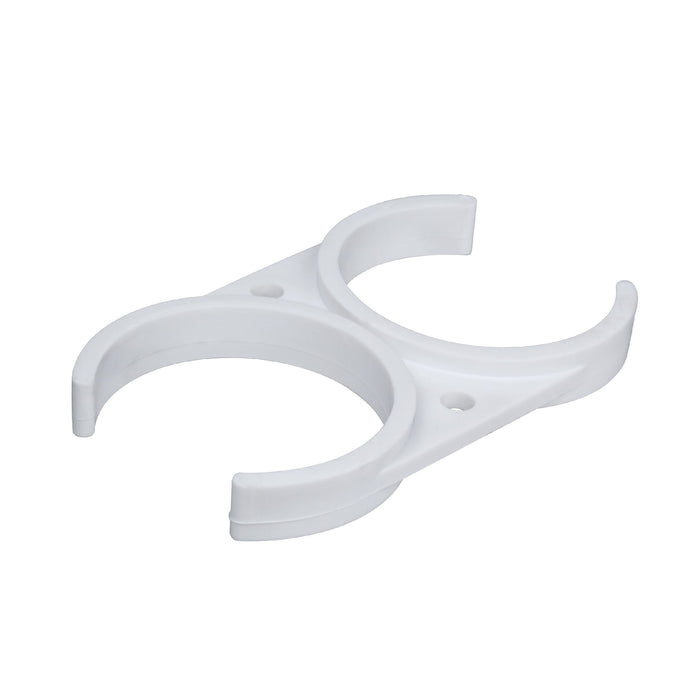 Double Sided, 2.5" X 2.5" Filter Clip for Membrane to Membrane
These clips are designed to hold together filter cartridges in one's reverse osmosis water filtration system.
They are quick-connect clips that feature two prongs sized at 2.5 inches in diameter. 
These clips are versatile as they can support different size commercial or residential RO filters.
They are free of BPA and other harmful chemicals and are made of FBA-grade materials. 
Lightweight but durable, they are easy to install and disconnect oneself without the need for tools.