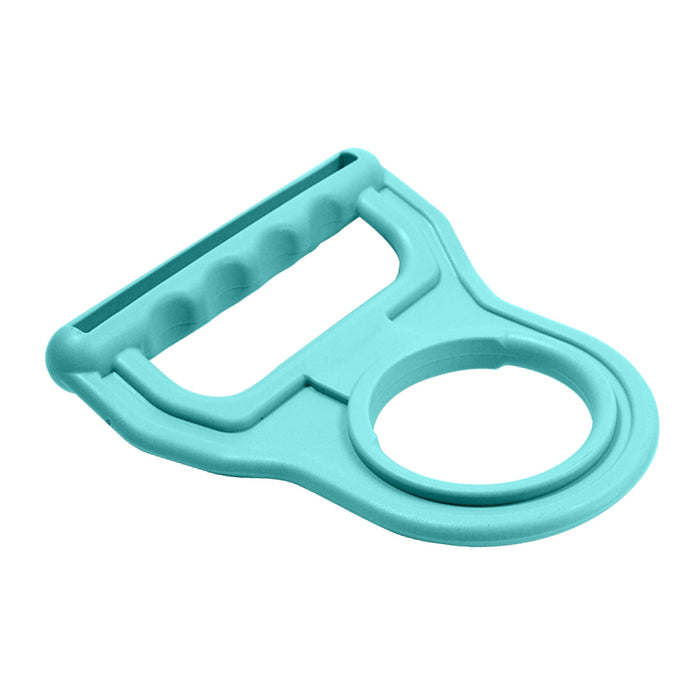 Bottle Neck Handle Lifter
This handle is lightweight and compact in size, but durably designed.
It has a widely-applicable design and fits all standard 55-millimeter crown top 3-, 5- and 6-gallon water bottles.
Handle is made of premium polypropylene material to ensure it will last through years of use.
The handle is designed to allow for an easy, slip-free grip when carrying bottles. 
Its polished, smooth surface ensures comfort to the user.