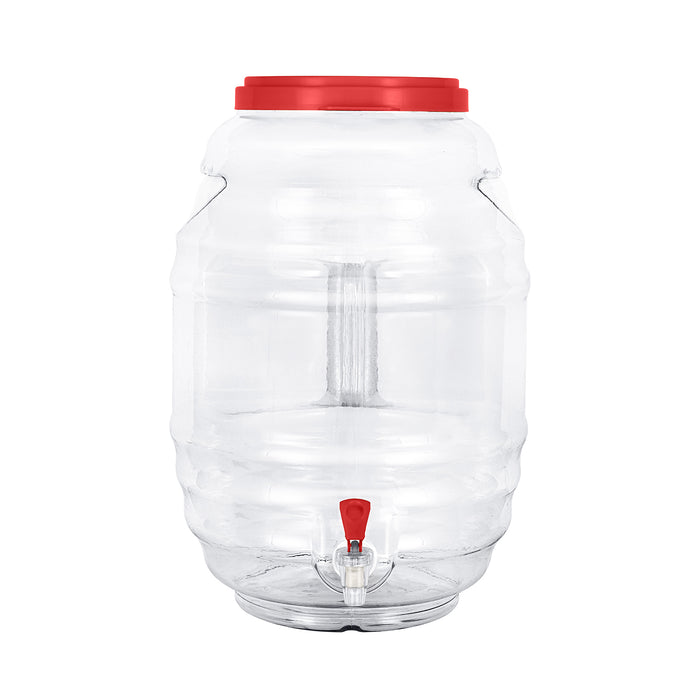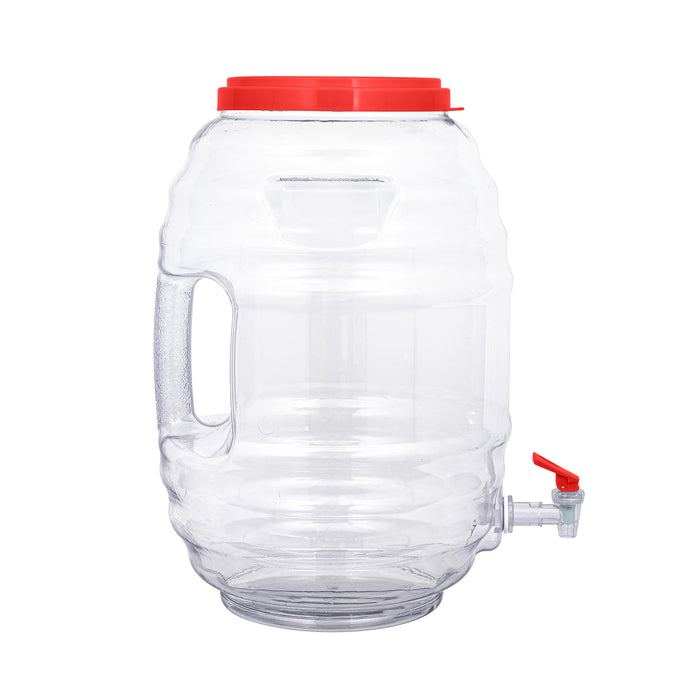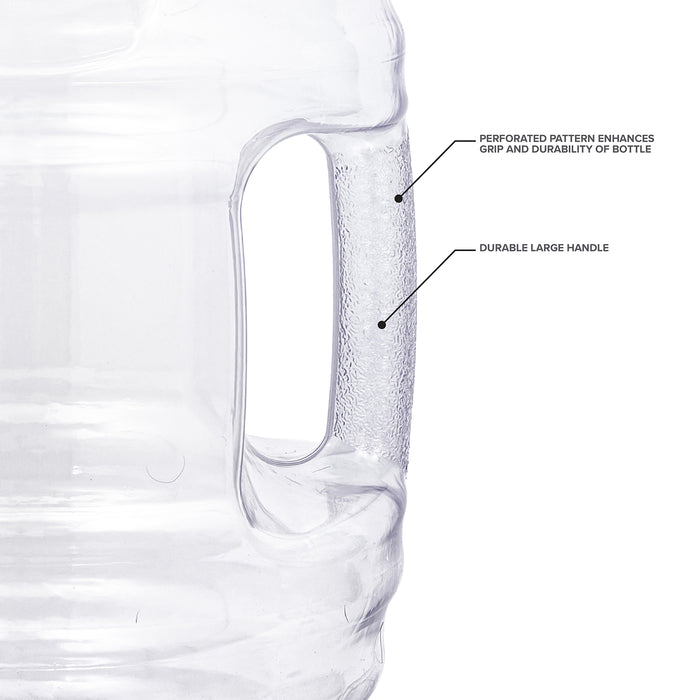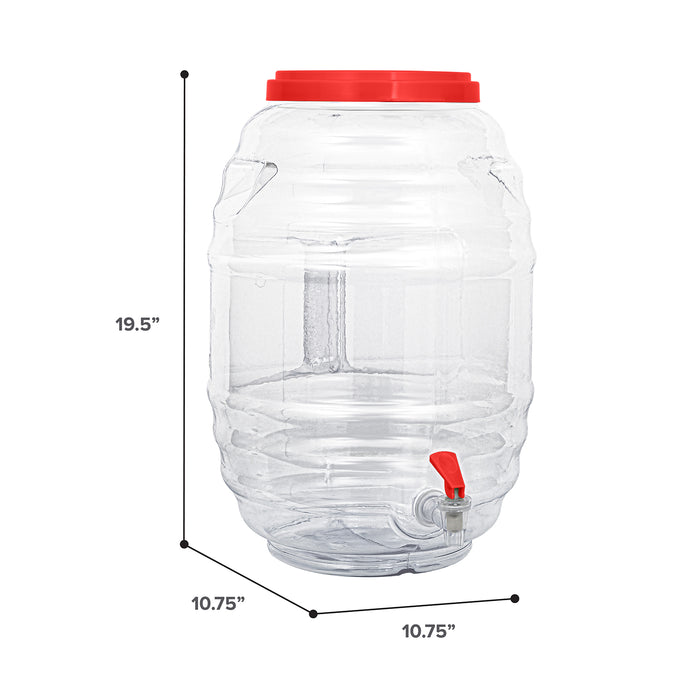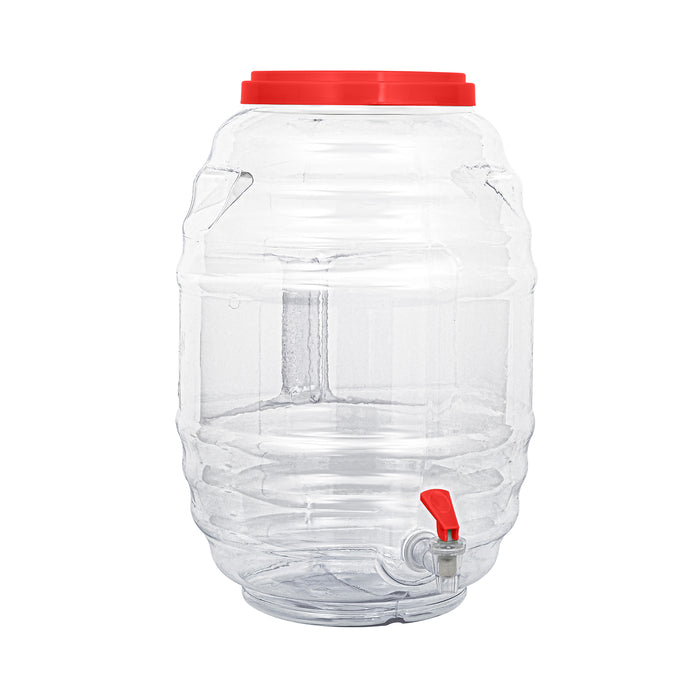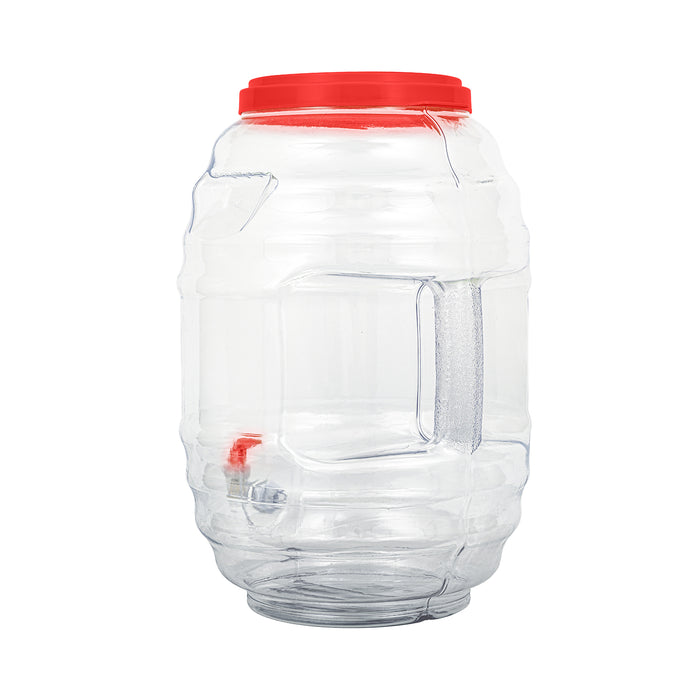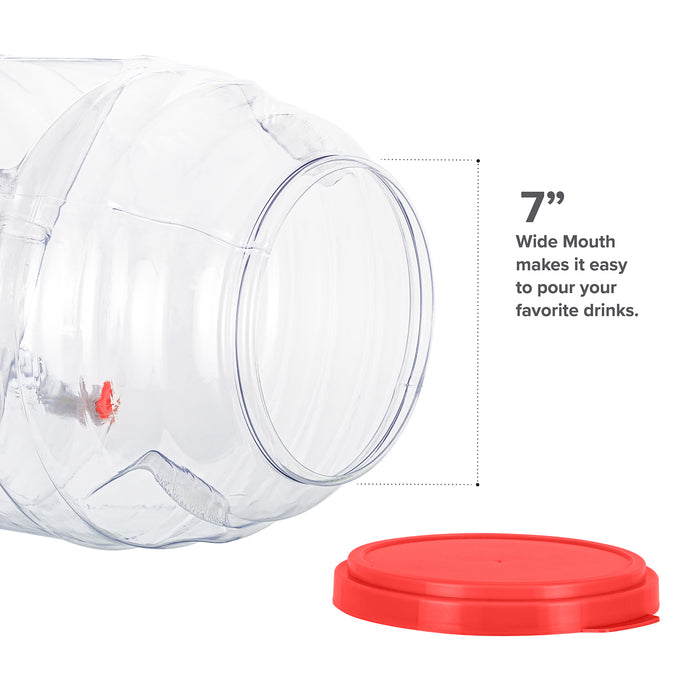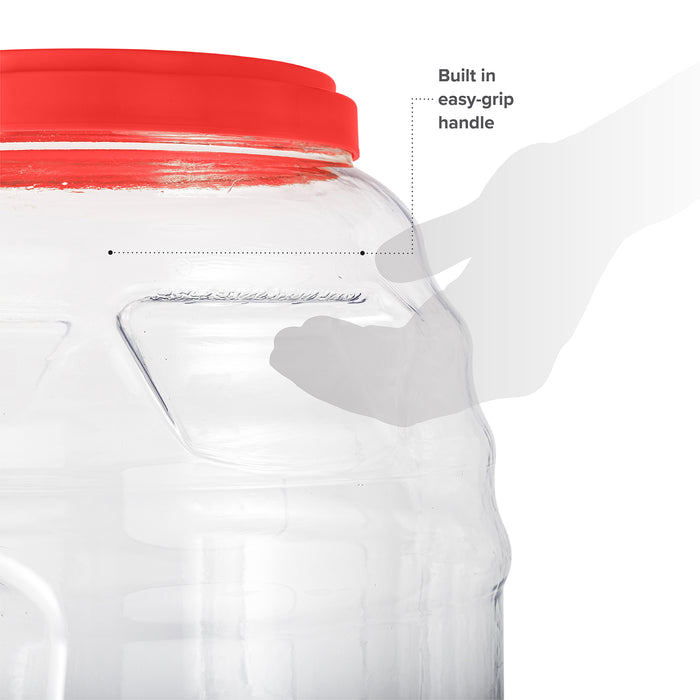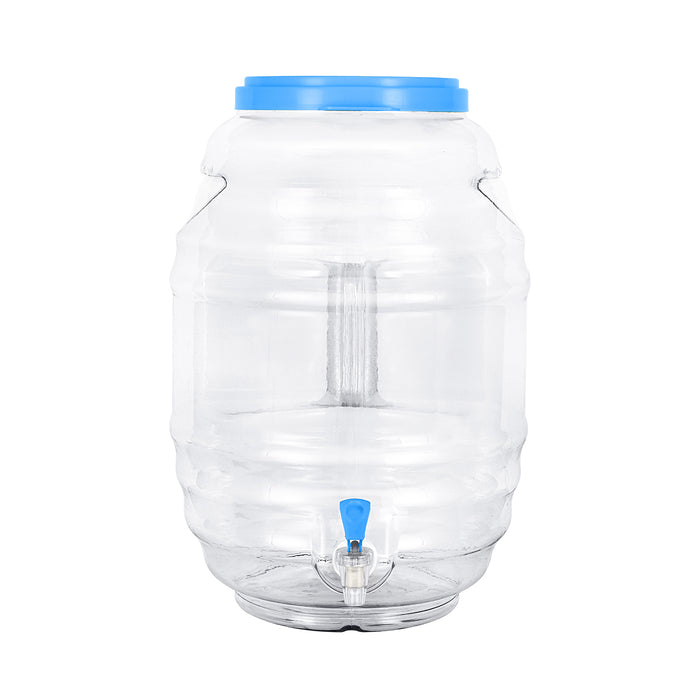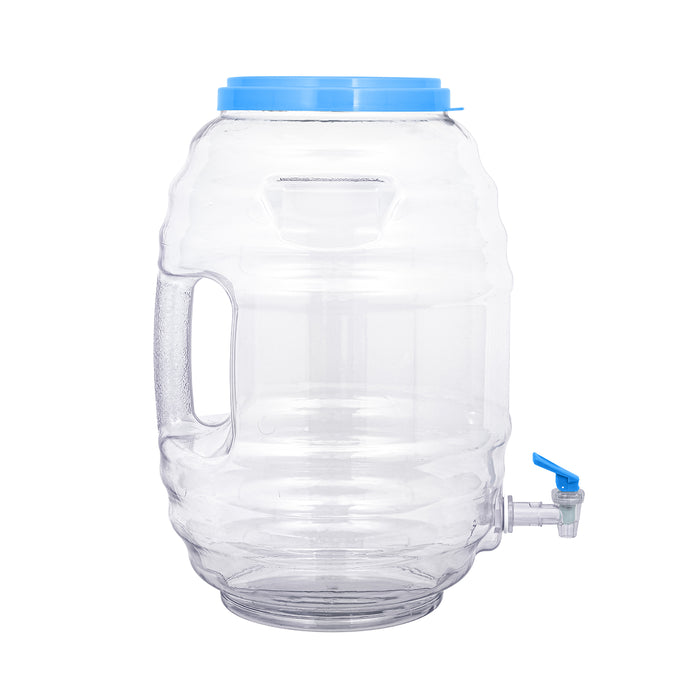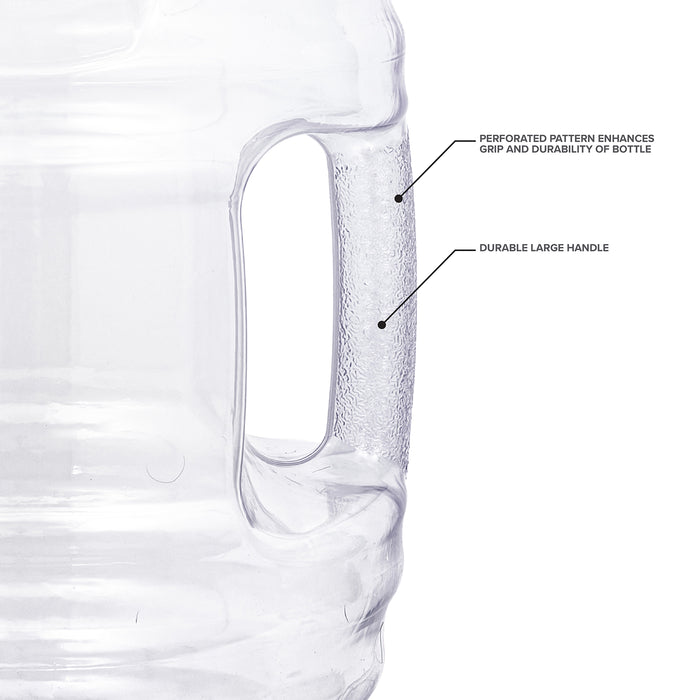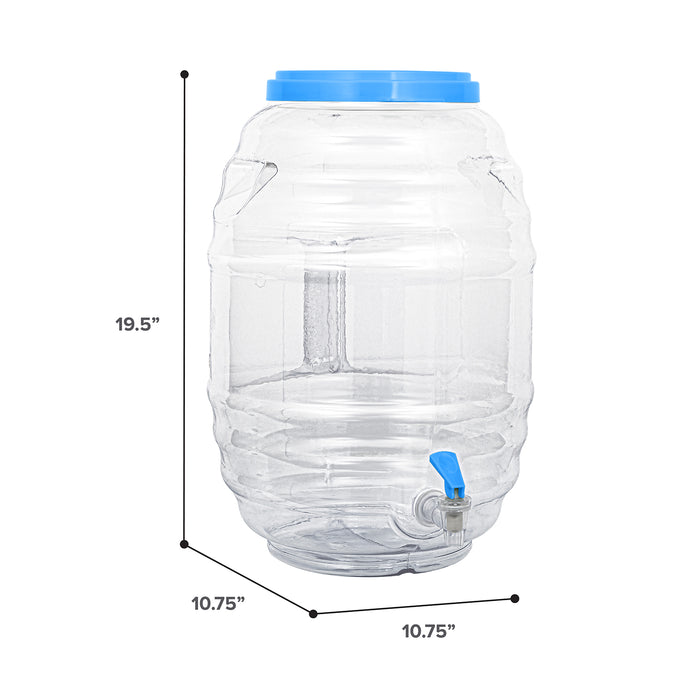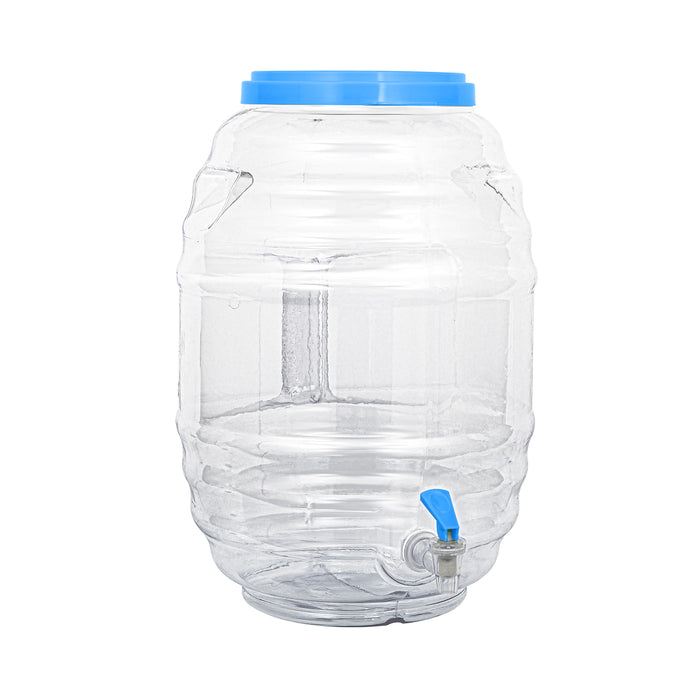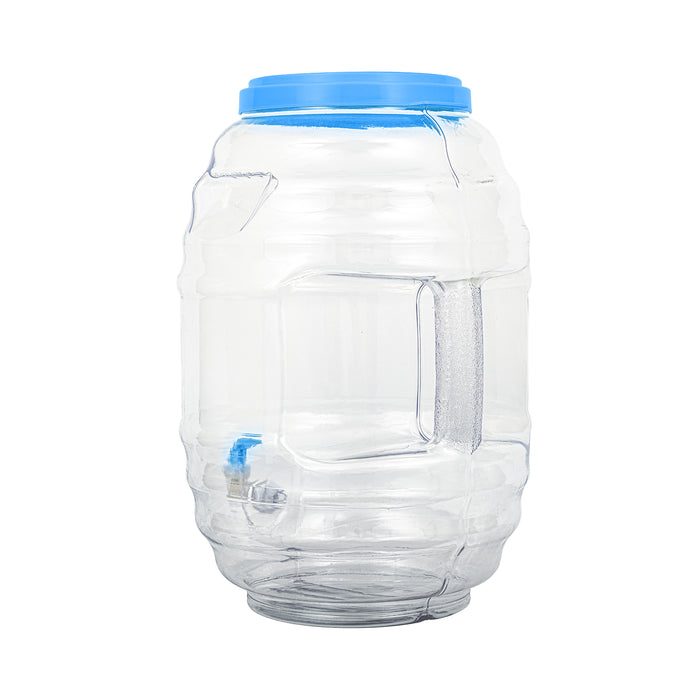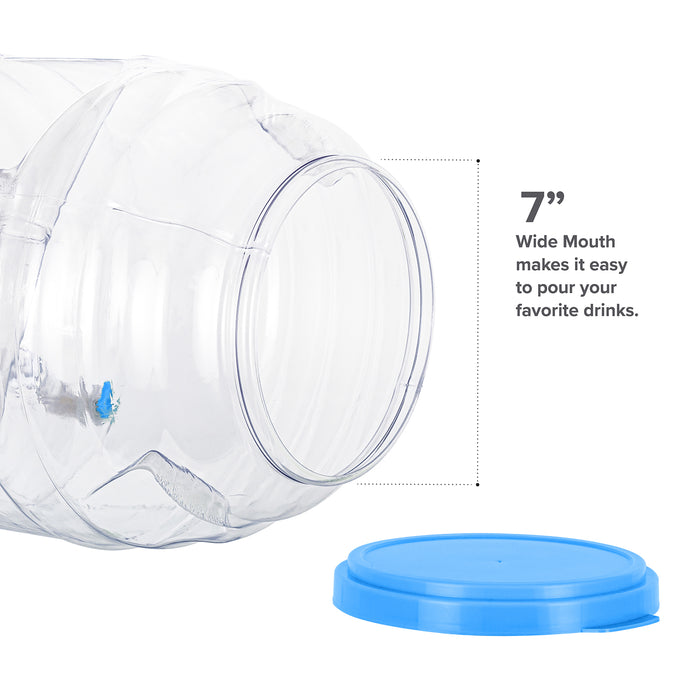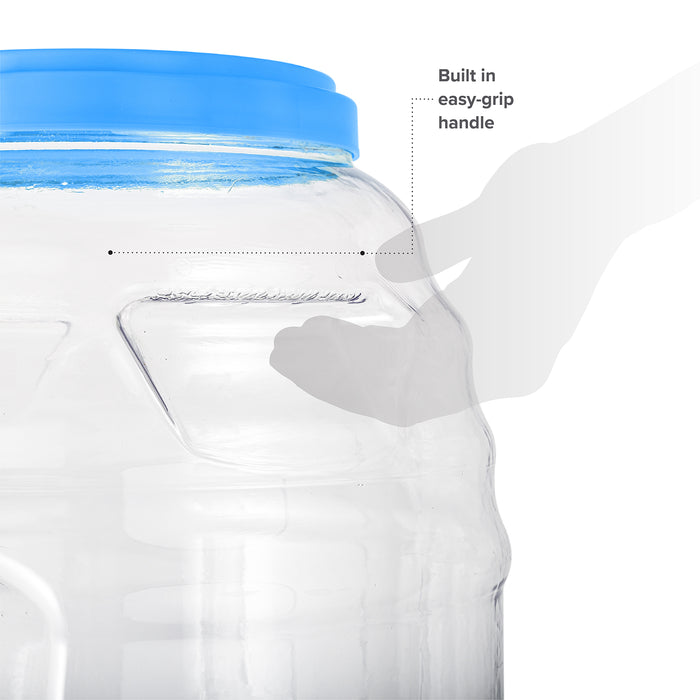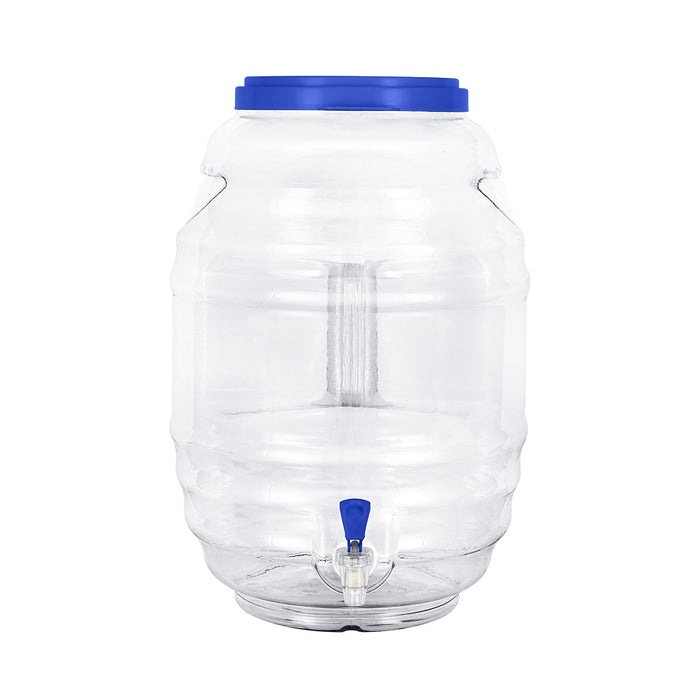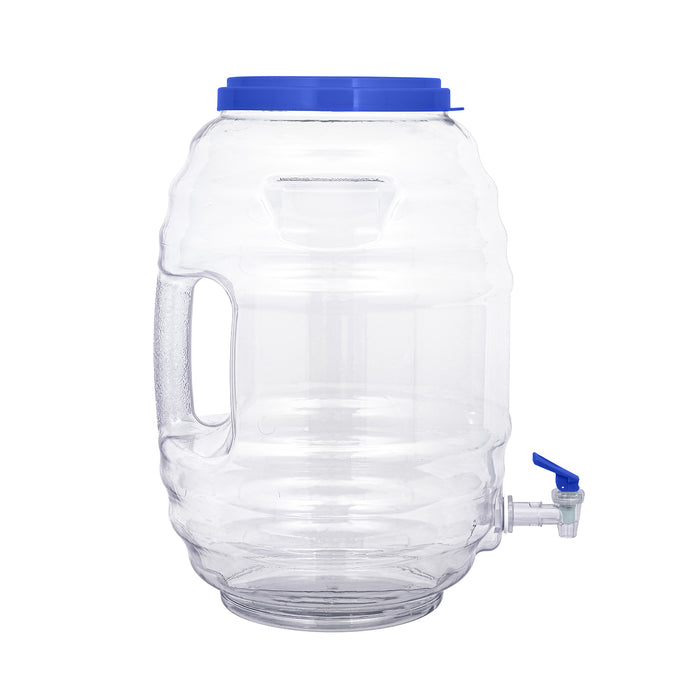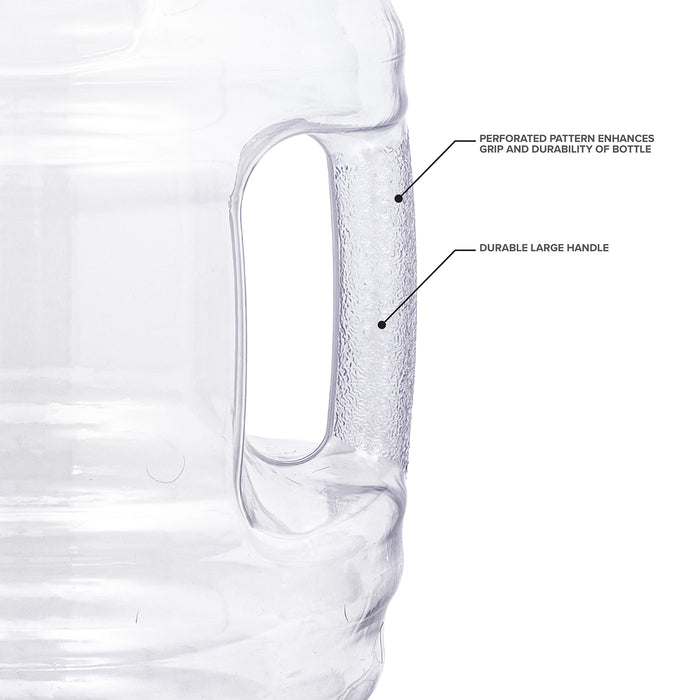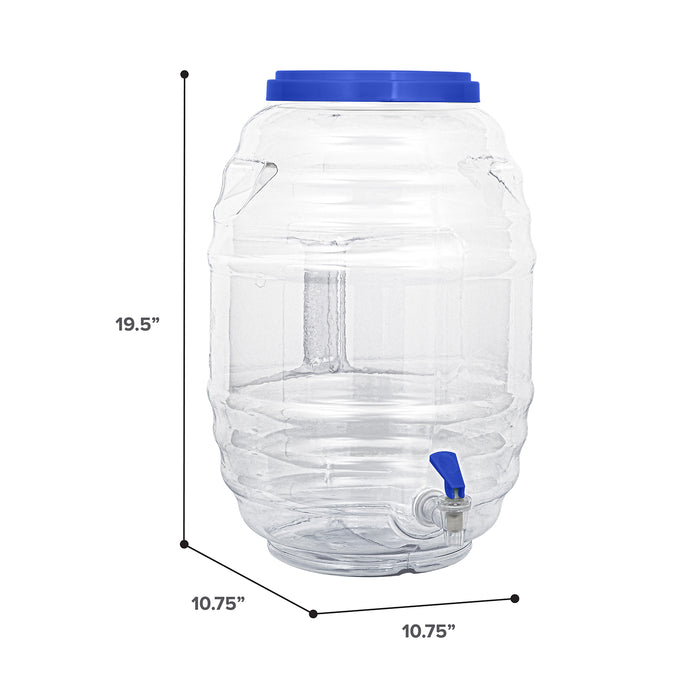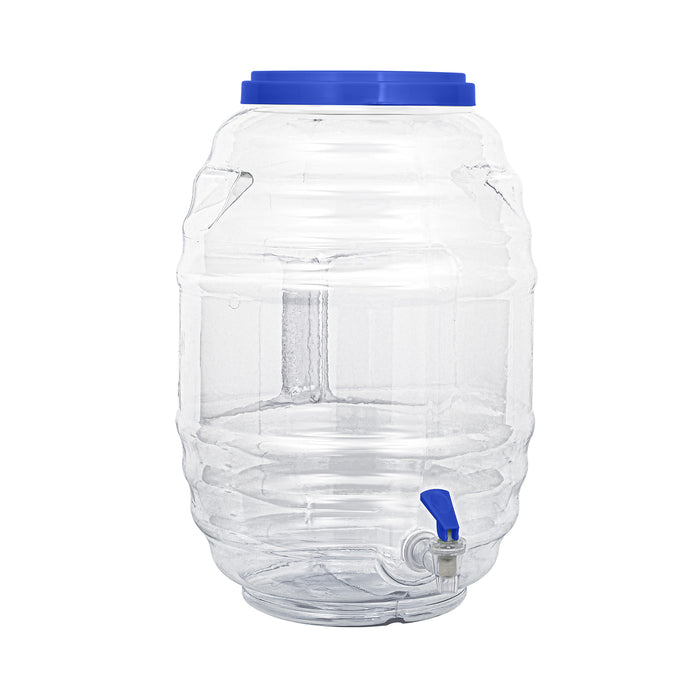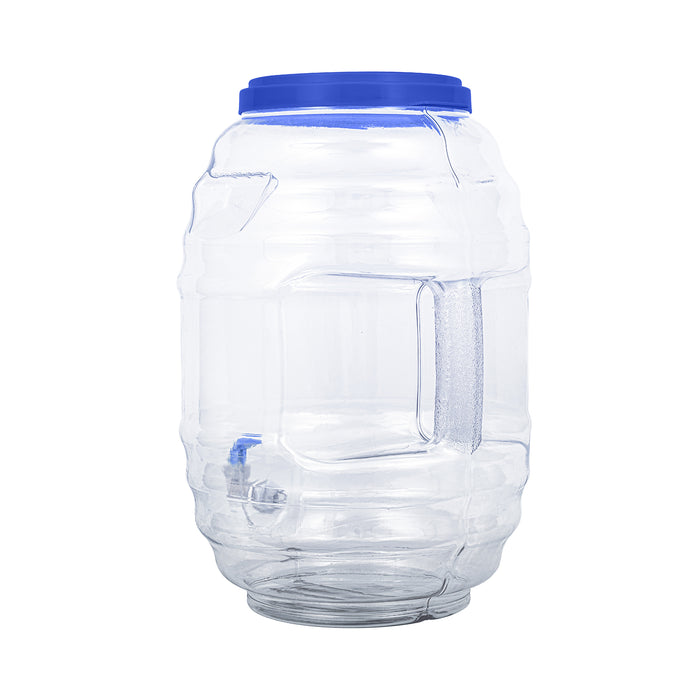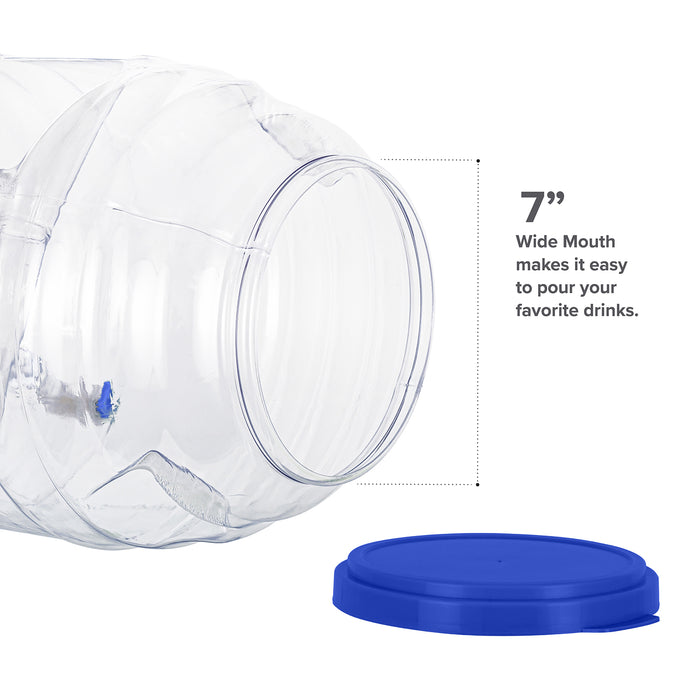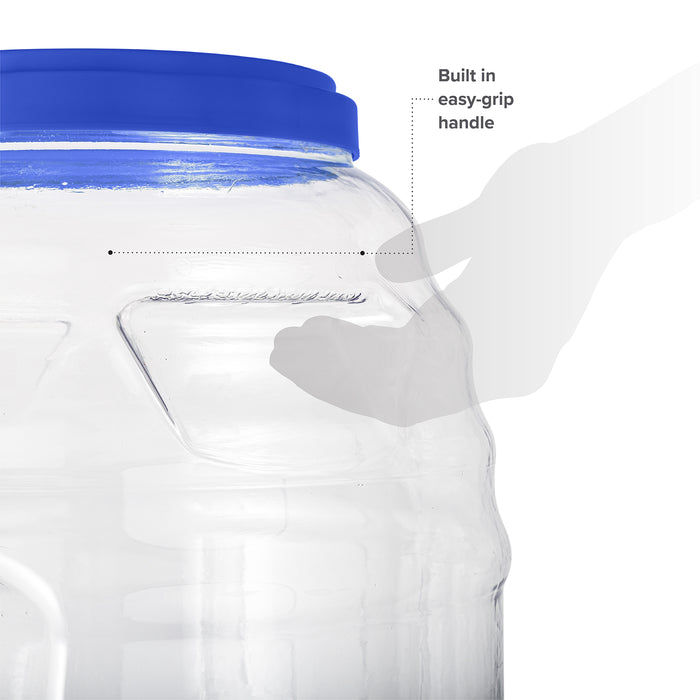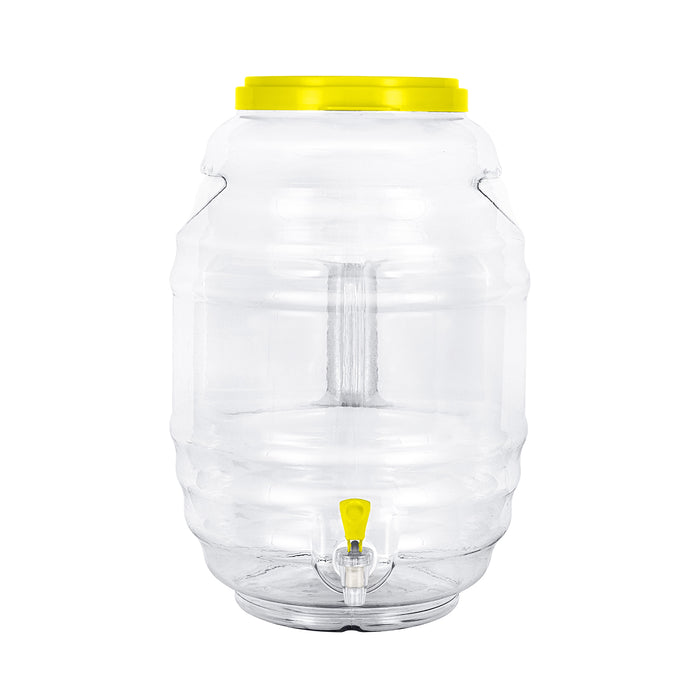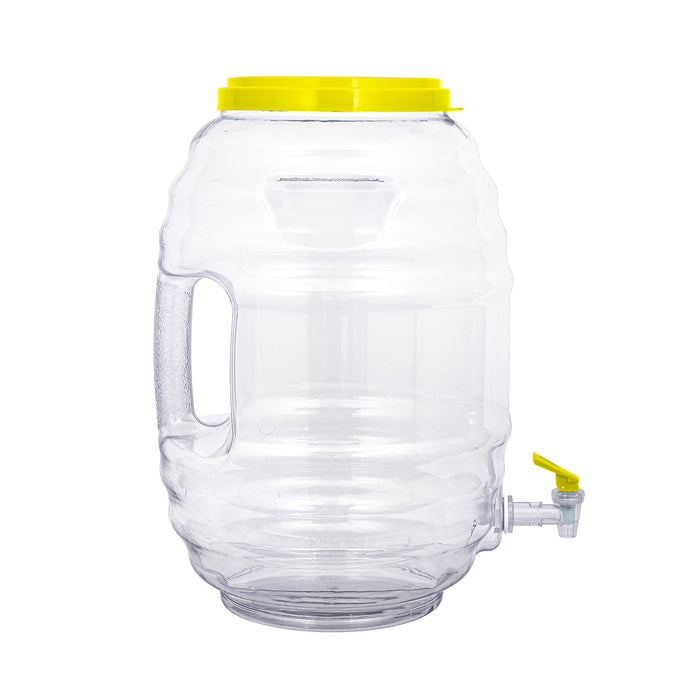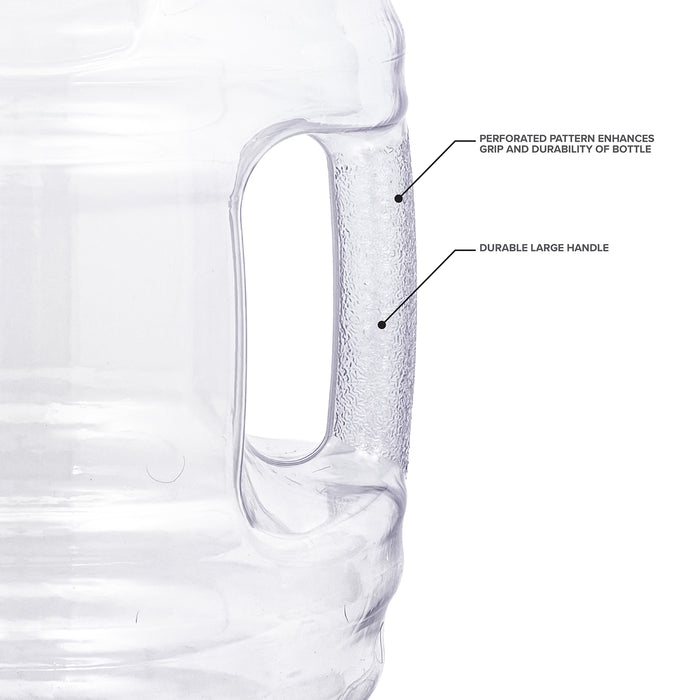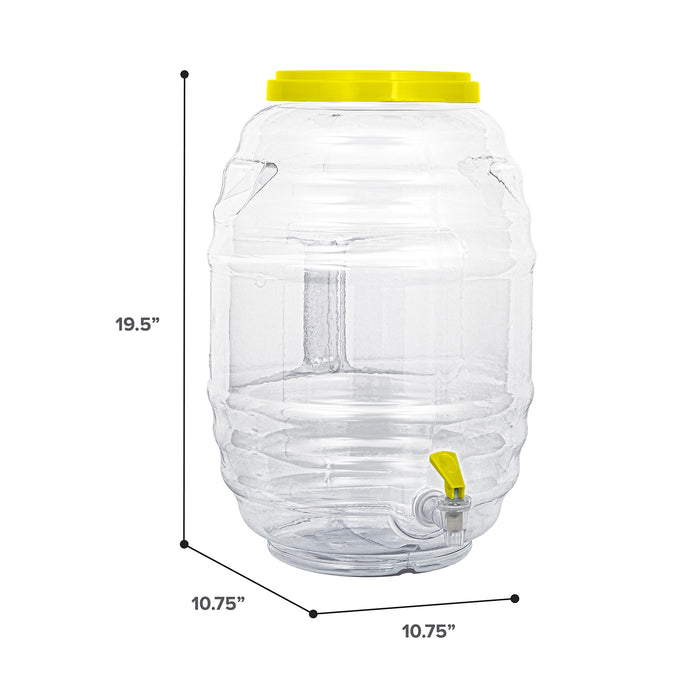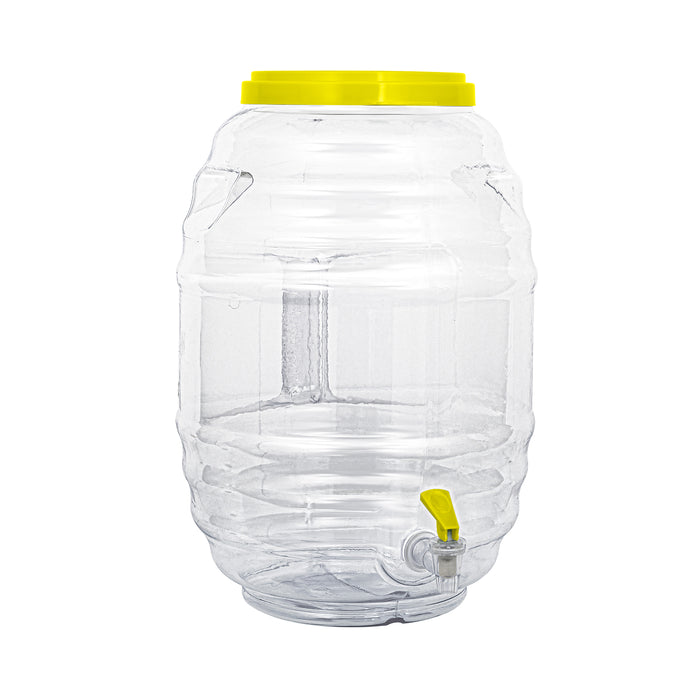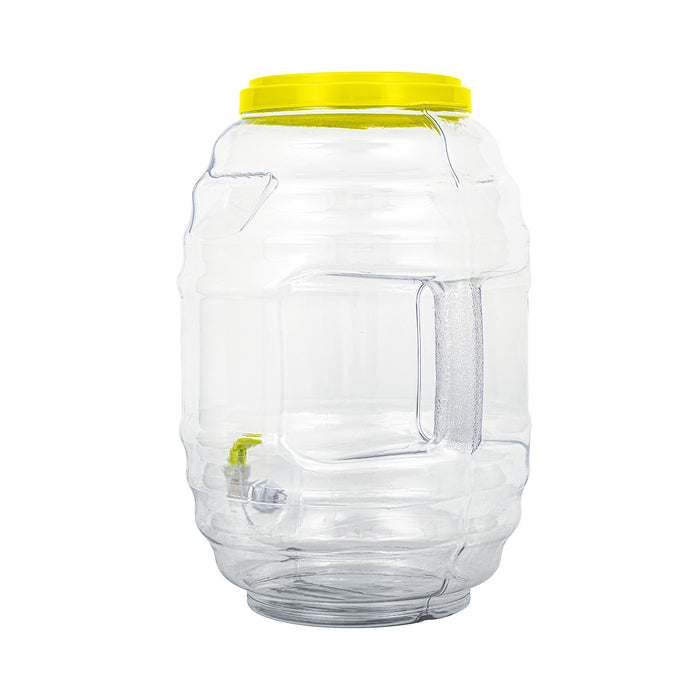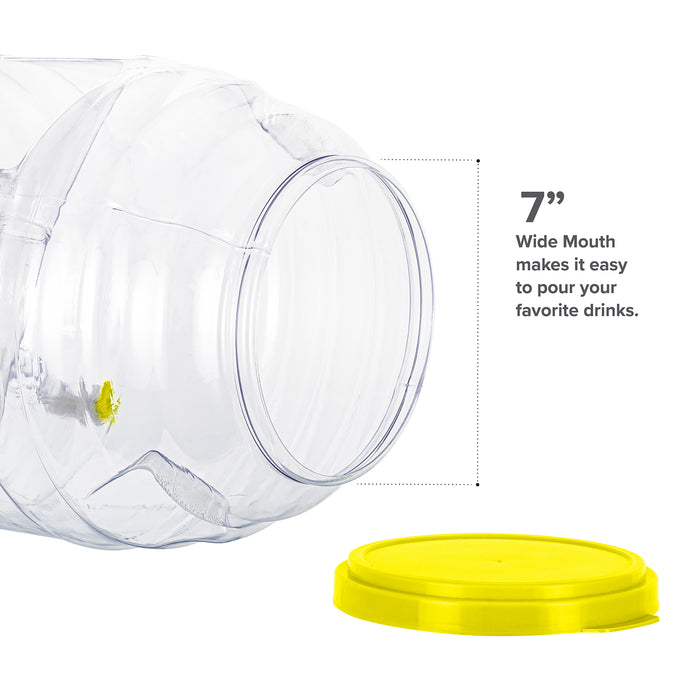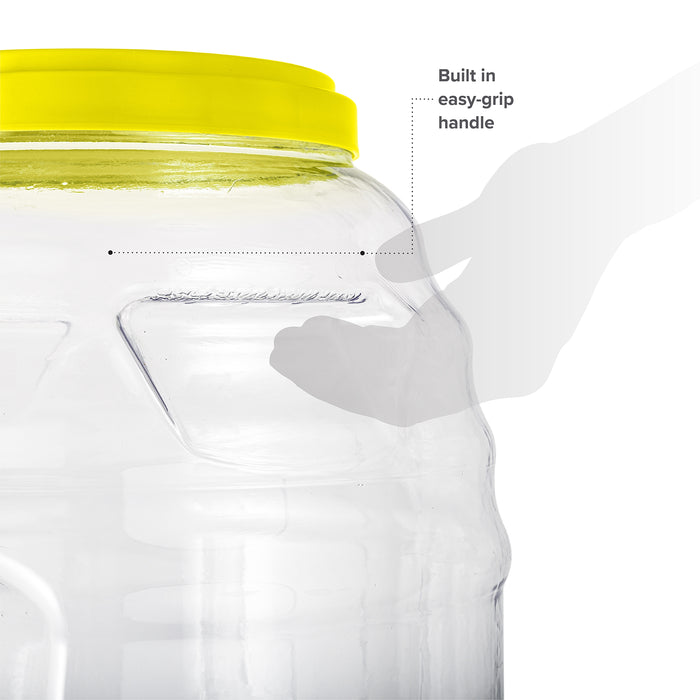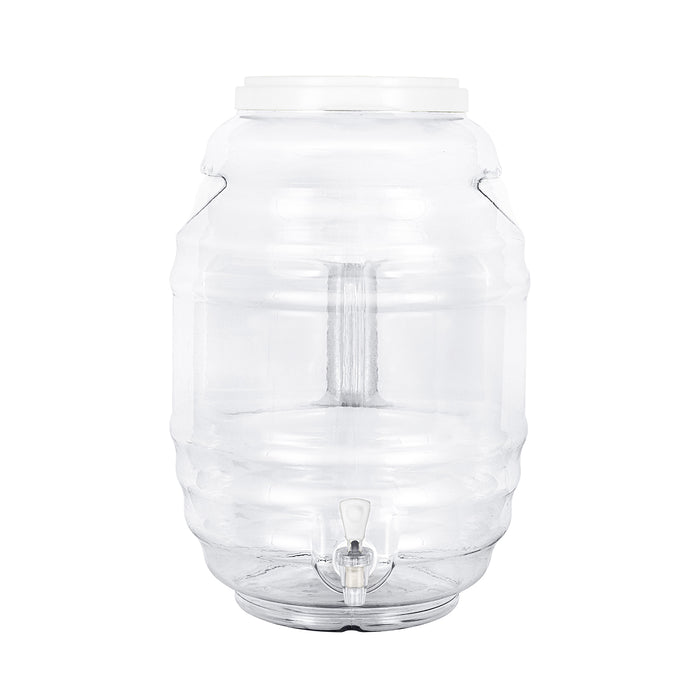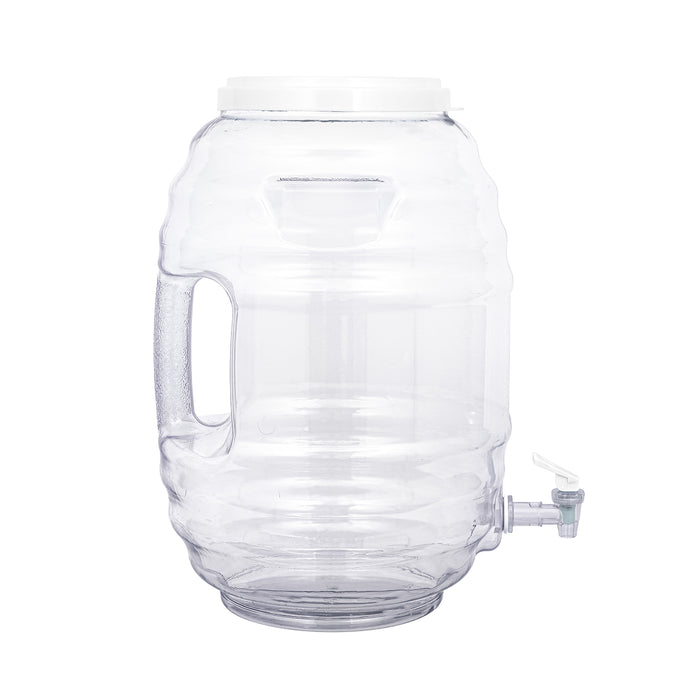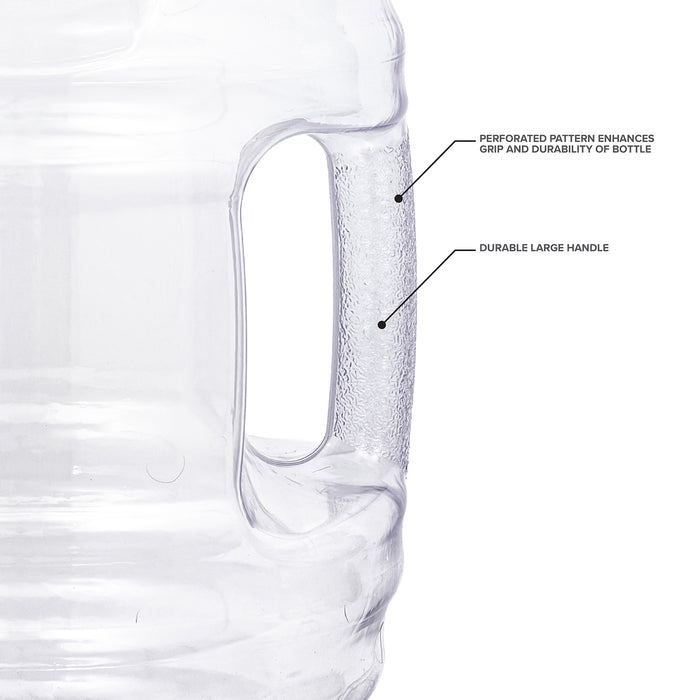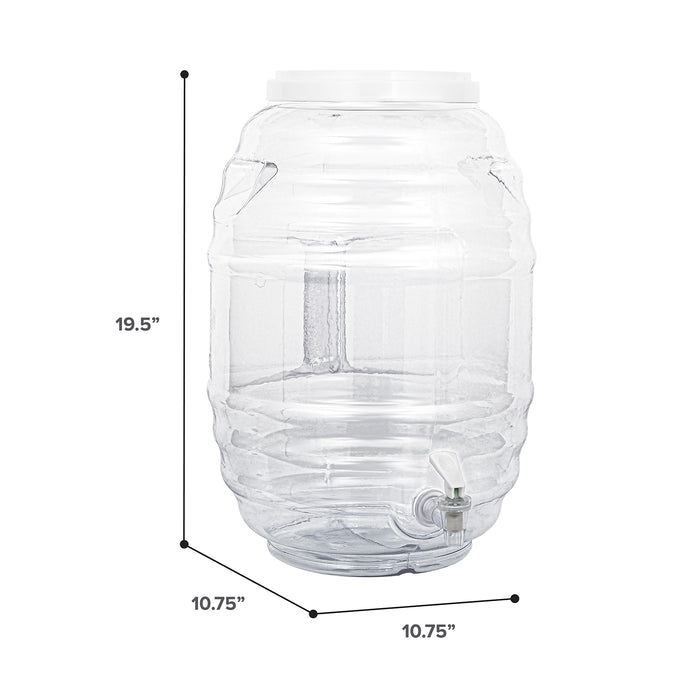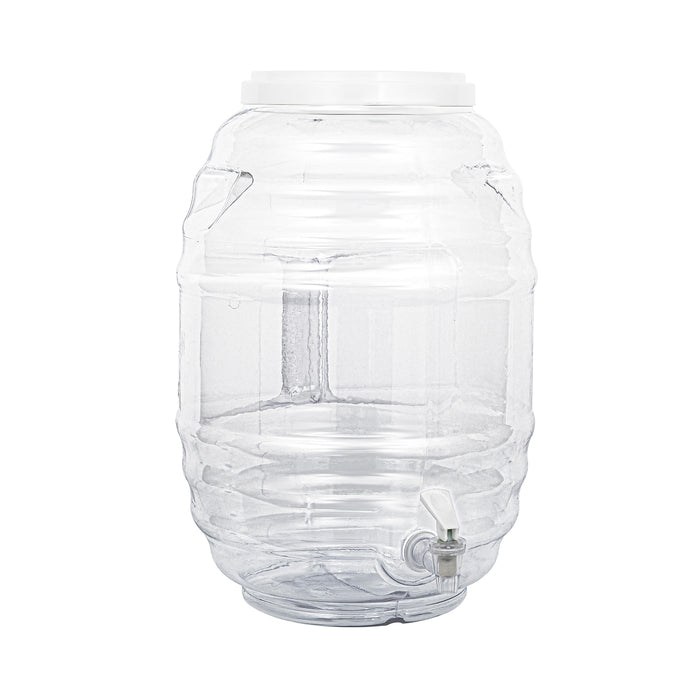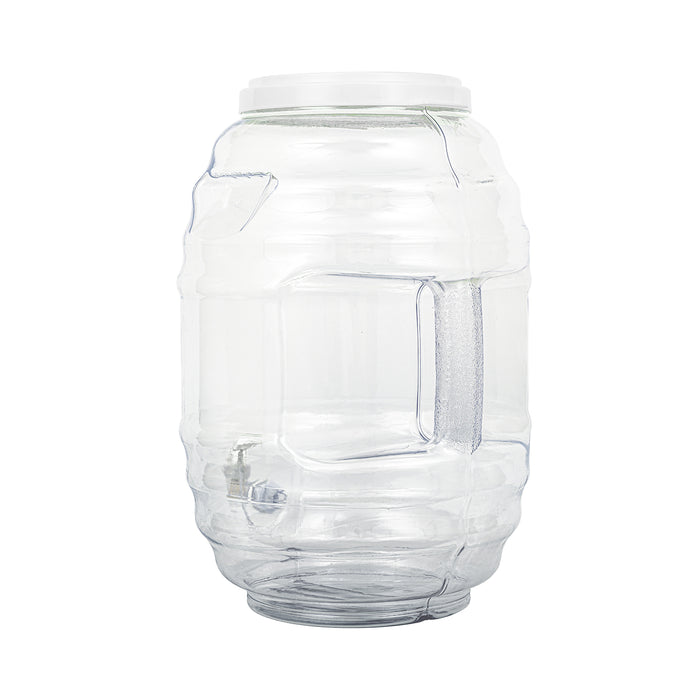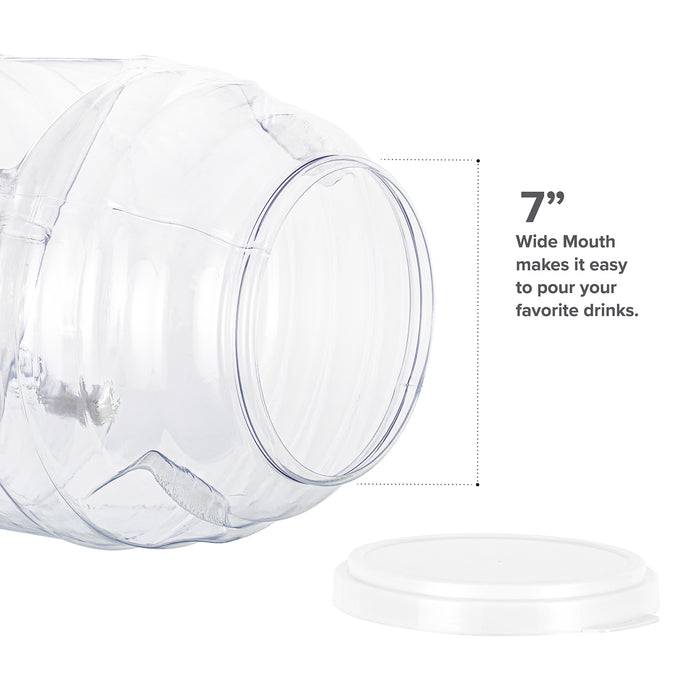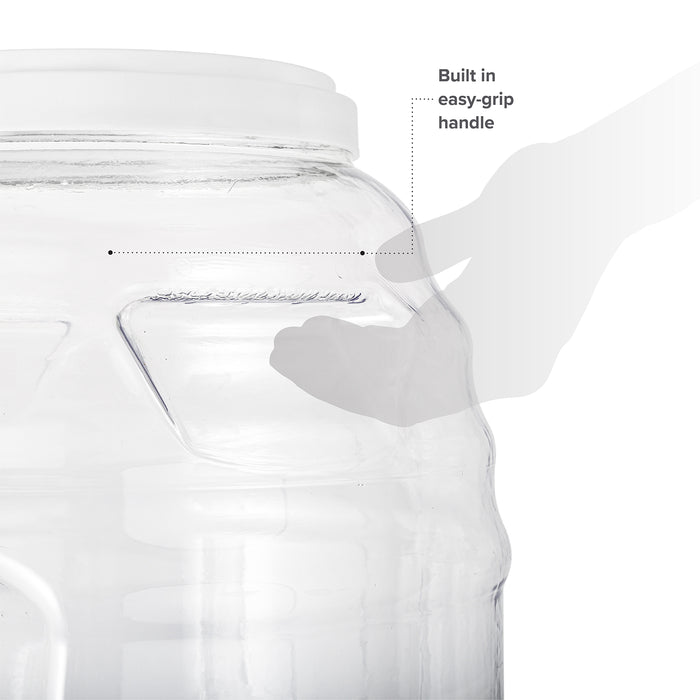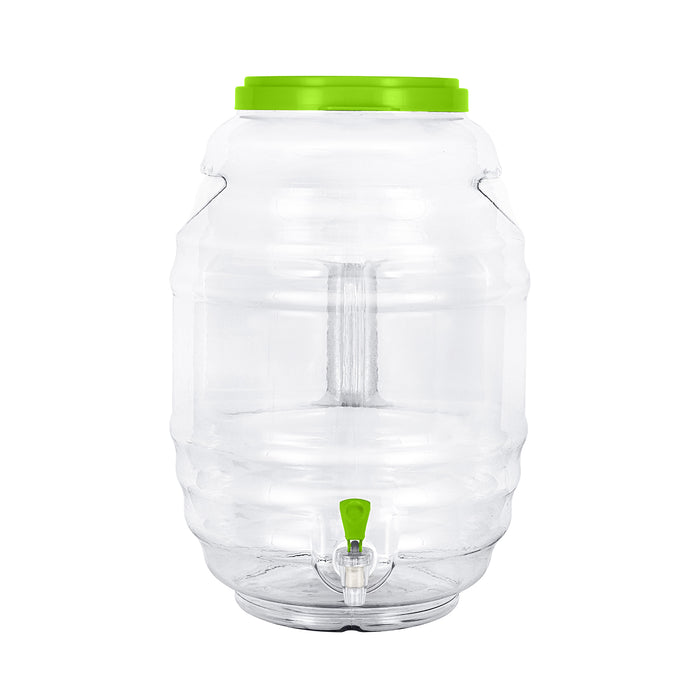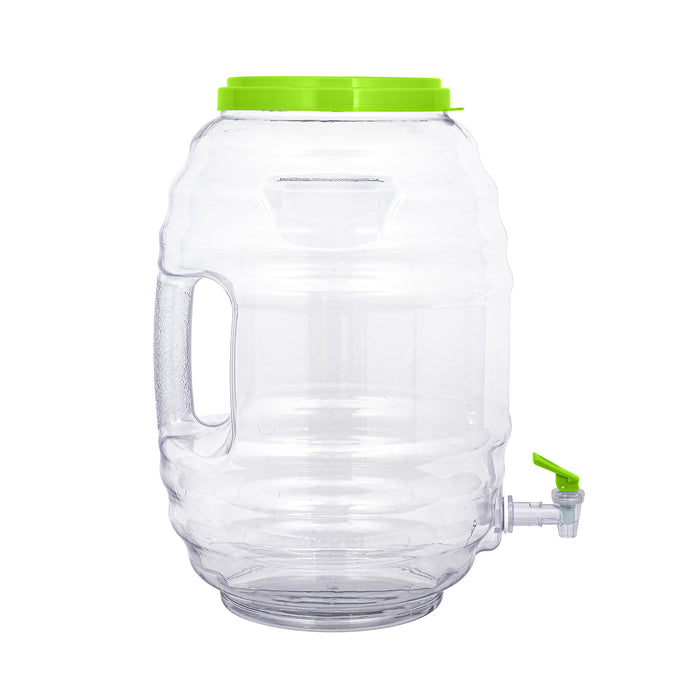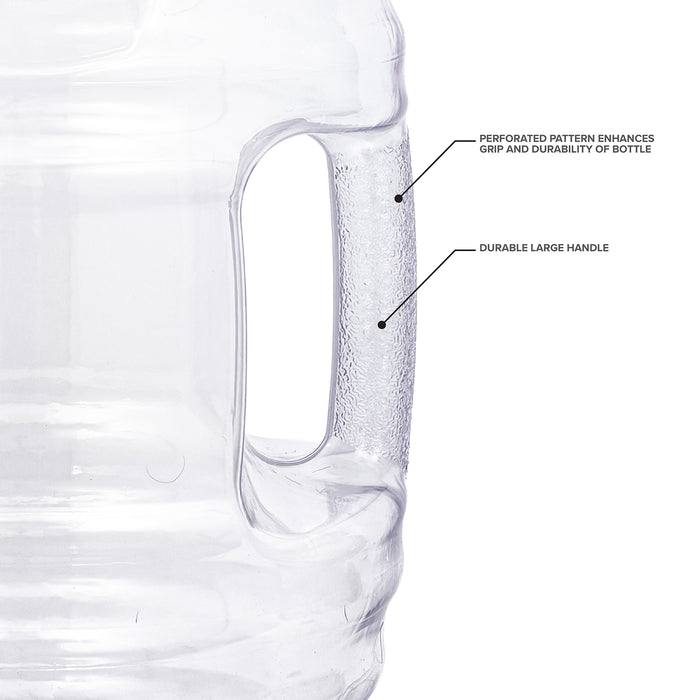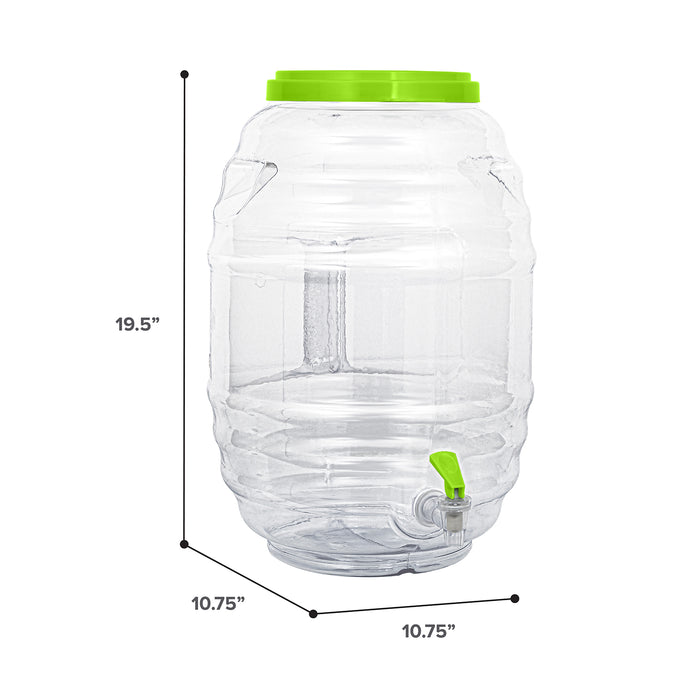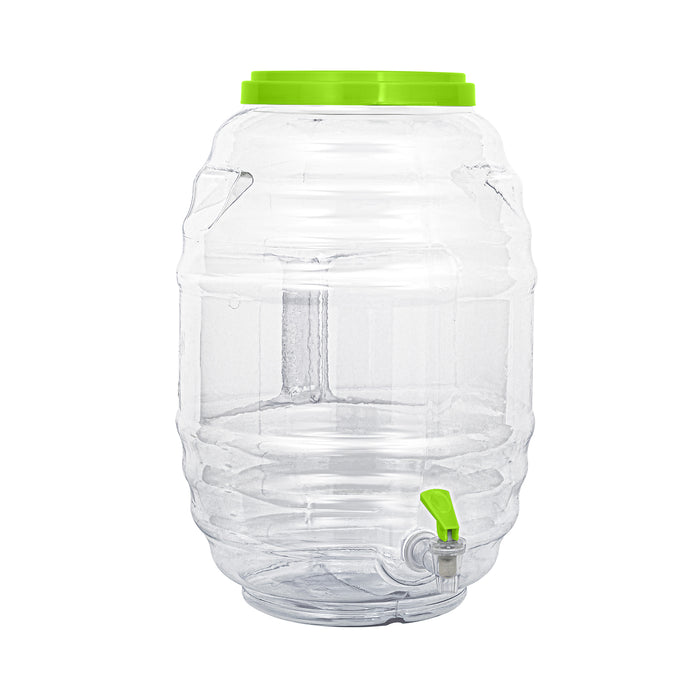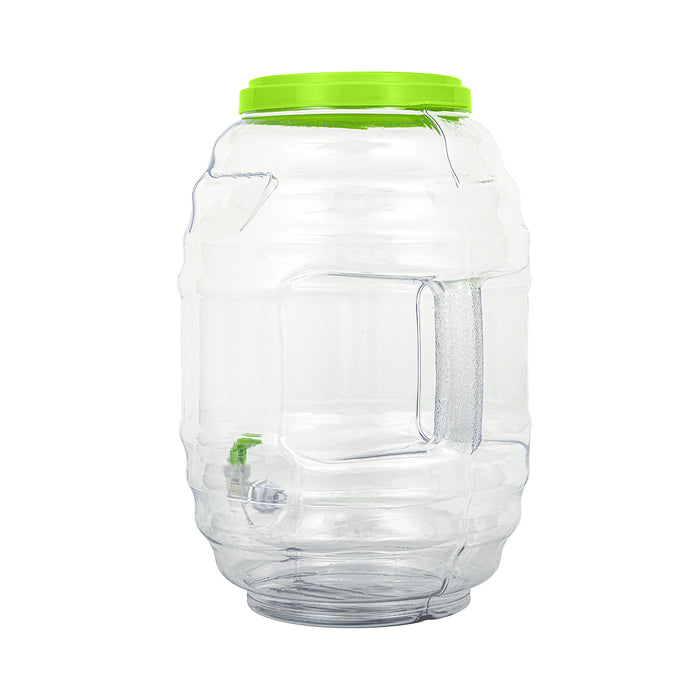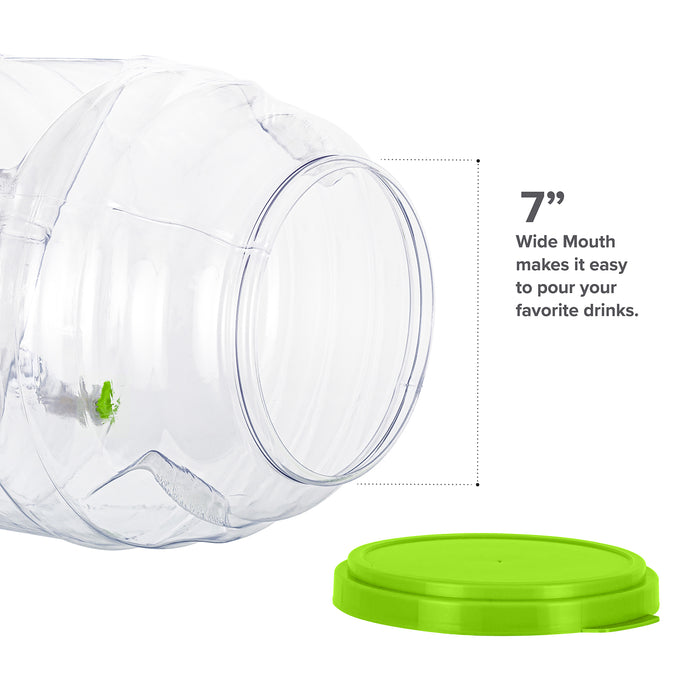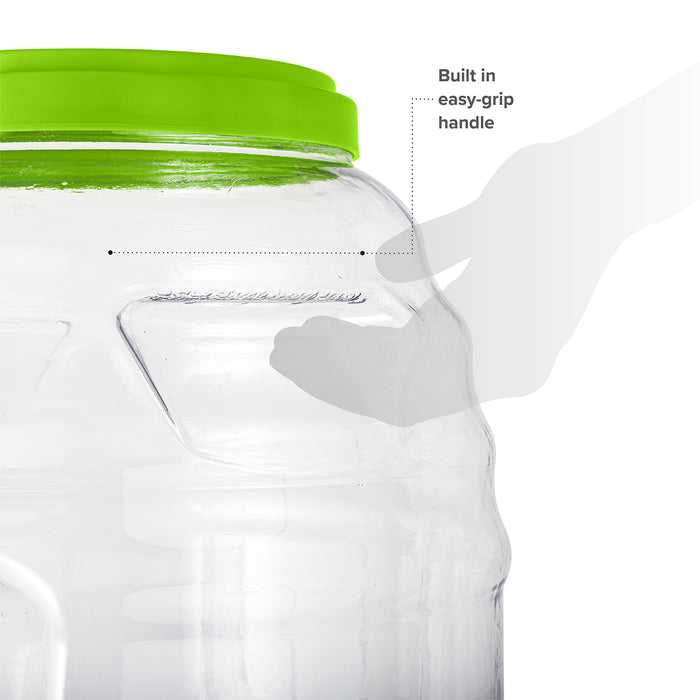 5 Gallon BPA Free Reusable Plastic Beverage Jar with Handle & Cap
This reusable beverage jar is 100% free of BPA and other harmful chemicals, as the health of consumers is our top priority. 
It has a 5-gallon capacity and is sized at 10.75 inches in diameter and 19.5 inches in height.
Included with the bottle is a 120-millimeter screw cap that is leak proof and keeps beverages safe from contaminants. 
Its high capacity, chemical-free structure and built-in handle make it the perfect travel or camping companion.
This bottle's transparent body allows users to easily spot when it needs to be refilled, and it helps users eliminate waste from single-use bottles.