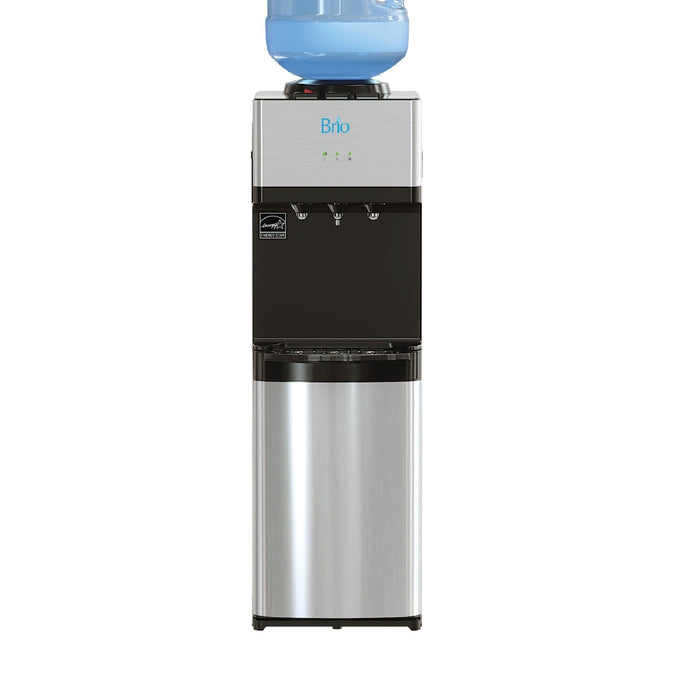 500 Series Tri-Temp Top-Load Water Cooler
Cooler is equipped with a child safety lock on the hot water spout, so the entire family can use it worry free.
It is compatible with 3 and 5 gallon water bottles for our consumers' convenience.
Cooler comes with a removable non-spill top to make changing bottles easy and mess free.
100 percent stainless steel cold and hot reservoirs protect water purity, cooler longevity and taste of water.
It features a large removable drip tray for hassle-free maintenance.