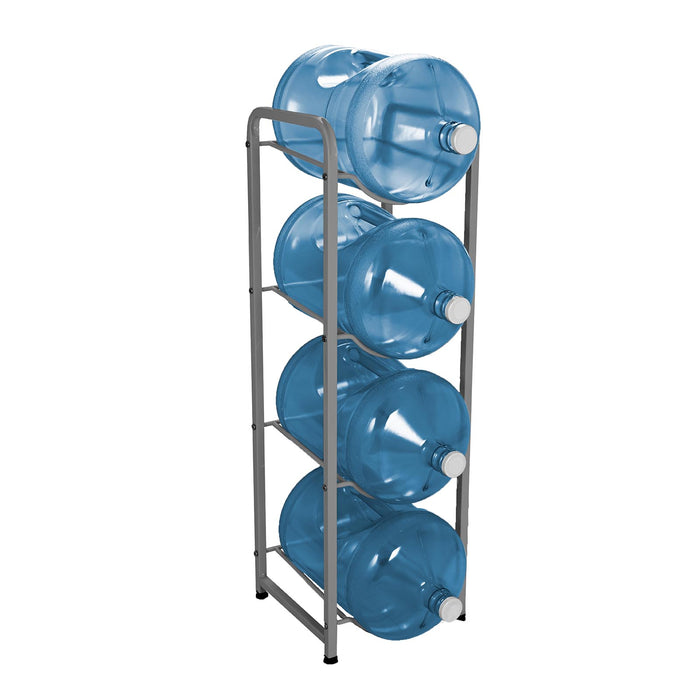 Brio Single Column Gallon Stand w/ 4 Shelves
This bottle storage stand provides simple, organized storage for 3- and 5-gallon bottles and can hold four bottles per stand.
With this stand, users can neatly stack bottles in their home or office space to clear out rooms and maximize space.
This water bottle stand features a timeless modern design, so it will accentuate any environment, and it has been performance tested by industry professionals.
It has a hassle-free setup and easy to assemble oneself. It requires minimal tools, so users will be able to stack and store bottles within minutes. 
It is made of resilient metal to ensure it will last through years of use. It can be placed on tile, carpet or wood floors as it includes rubber strips to allow the unit to grip the floor.
The rubber strips at bottom of the legs protect the flooring from unwanted marks.