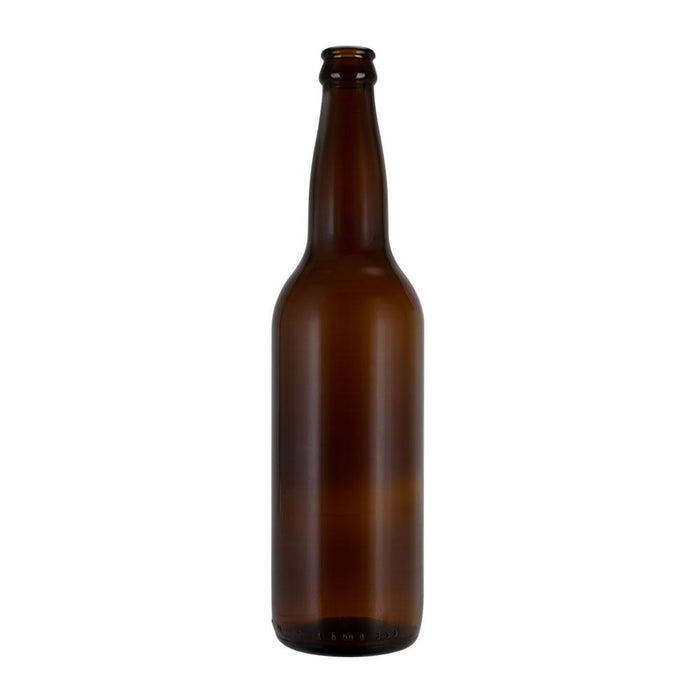 Glass Beer Bottle, Amber Color
This glass beer bottle is perfect for storing fermented beverages such as beer, wine, cider, mead and more.
It is impermeable to oxygen and protects beverages from bacteria and contaminants, so users can store this bottle anywhere with ease. 
Unlike plastics, this glass bottle does not hold on to foul odors or unwanted tastes. It is 100% free of BPA and other harmful chemicals and it is recyclable. 
Bottle is scratch resistant, and it is dishwasher safe for a thorough and effortless clean. 
Bottle is compatible with 30-millimeter crown crimp beer caps that ensure an air-tight seal. Cap is not included with the bottle.