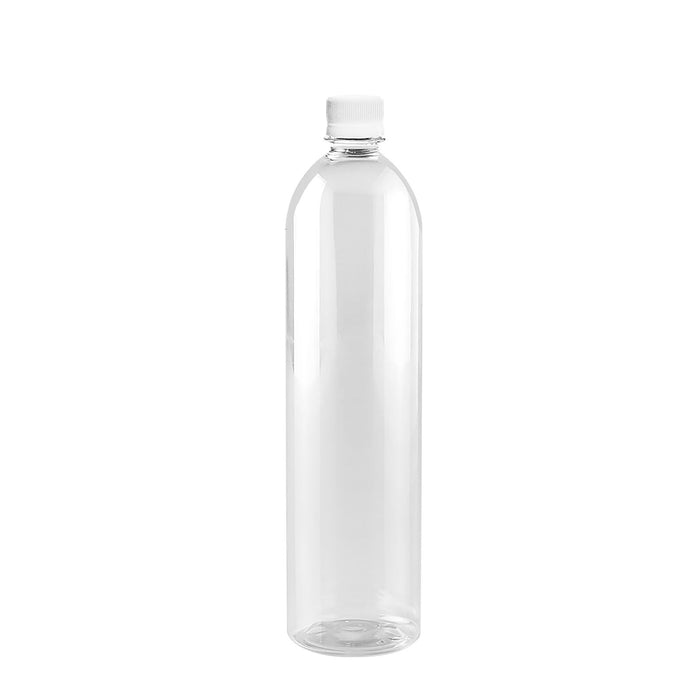 1 Liter, 32-Ounce PET Bullet Water Bottle
This reusable water bottle is made of durable PET plastic. This bottle has a 1-liter capacity and is sized at 2.75 inches in diameter and 11.75 inches in height.
Included with this reusable water bottle is a 28-millimeter screw cap that is leak proof and keeps water safe from contaminants. 
The bottle's opening is sized to fit ice cubes, so users can always keep water cold.
Its high capacity and chemical-free structure make it the perfect travel or camping companion.
Bottle is made of FDA approved, food-grade plastics, making it a sustainable reusable bottle for consumers.