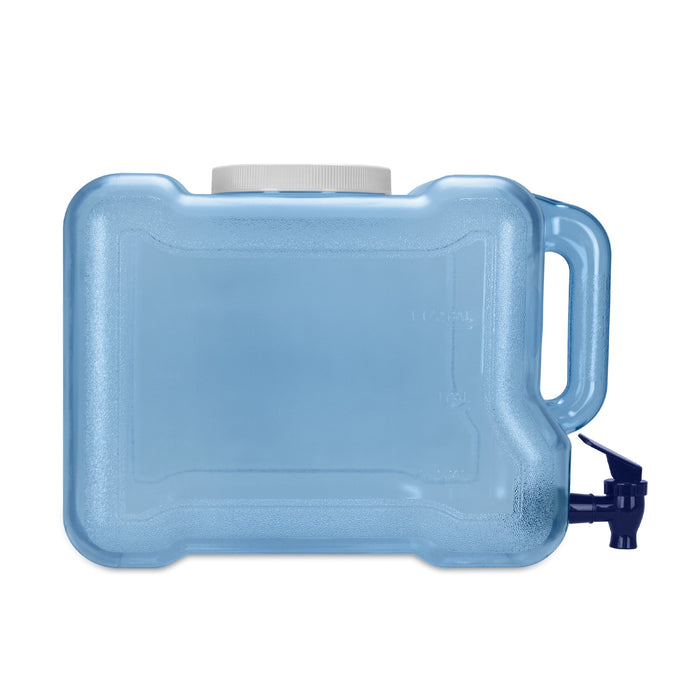 2 Gallon Polycarbonate Plastic Reusable Water Bottle with Screw Cap
This bottle is made of FDA-approved polycarbonate plastic that is impact resistant and will not degrade in hot temperatures.
It has a capacity of 2 gallons and is sized at 12.25"x 6.5" x 9." Included with the bottle is a 100-millimeter, wide-mouth screw cap that is leak proof and keeps water safe from contaminants. 
Its high-capacity, durable structure and built-in handle makes it the perfect travel or camping companion.
Bottles opening is sized to easily fit ice cubes, and it is equipped with a water spigot that makes accessing water easy and mess free. 
It is a sustainable reusable water bottle that helps users eliminate waste from single-use plastics.