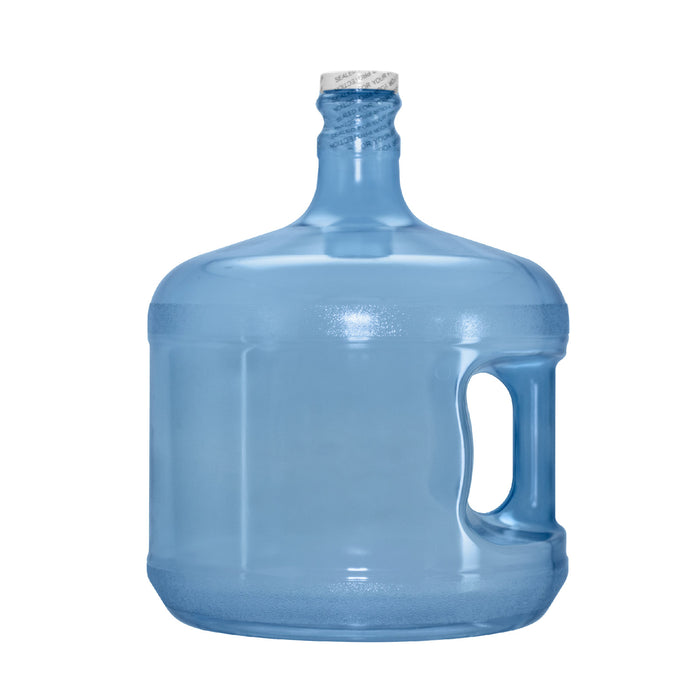 3 Gallon BPA Free Reusable Plastic Water Bottle
Product is made of high-quality, BPA-free plastics, so it will not degrade in different temperatures.
Product has a capacity of 3 gallons, and its opening is sized to easily fit ice cubes, so consumers can always keep water cold. 
This bottle is size at 10.63" in diameter and 13.75" in height. Included with the bottle is a 48-millimeter screw cap that provides an airtight seal and keeps water safe from contaminants. 
Its high capacity, chemical-free structure and grab-and-go handle make it the perfect camping or travel companion.
Bottle is made of FDA approved, food-grade plastic to ensure that users can drink from it worry free.