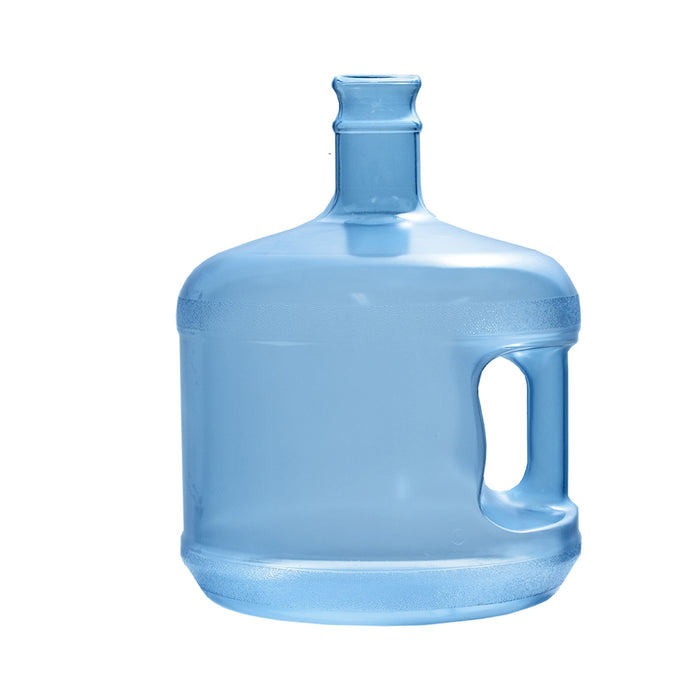 3 Gallon Polycarbonate Plastic Reusable Water Bottle with Crown Cap
Made of high-quality plastic that will last for years, this water bottle has a high temperature resistance, so it will not degrade when left in the car or when recreating outdoors.
Bottle has a 3-gallon capacity and is 10.75" in diameter and 19.5" in height. The bottle is also equipped with 55-millimeter crown cap, and its opening is sized to easily fit ice cubes. 
Its high capacity, chemical-free structure and built-in handle makes it the perfect travel or camping companion.
The bottle's transparent body makes it easy for users to spot when it needs to be refilled.
This sustainable reusable water bottle is 100% free of BPA and any other harmful materials.