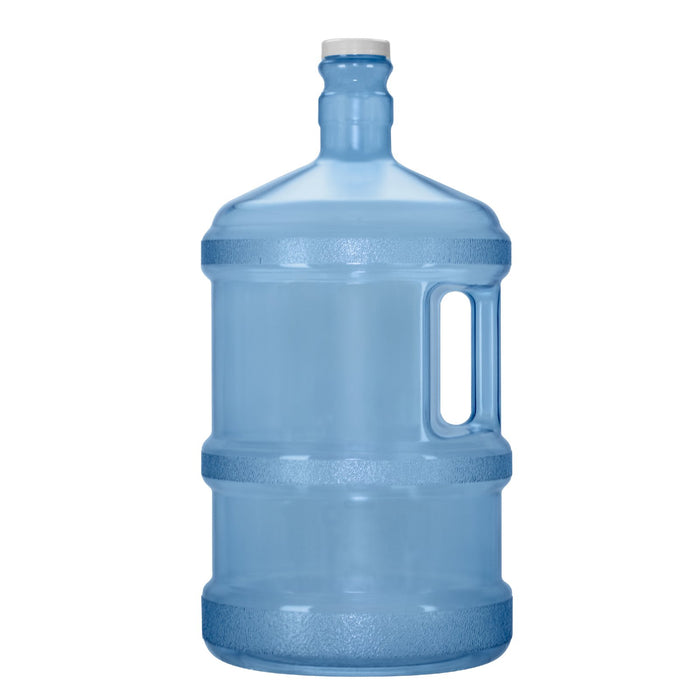 3 Gallon BPA Free Reusable Plastic Water Bottle with Screw Cap
This reusable water bottle is made of high-quality, BPA-Free plastic. It is free of all Bisphenol compounds, including BPS.
Bottle has a capacity of 3 gallons. It is sized at 8.75 inches in diameter and 19.75 inches in height.
Included with the bottle is a 48-millimeter standard screw cap that is leak proof and keeps water safe from contaminants. 
Its high capacity, chemical-free structure and grab-and-go handle make it the perfect travel or camping companion.
This bottle is ideal sustainable product to use, as it is made of FDA approved, food-grade plastic, which give consumers peace of mind.