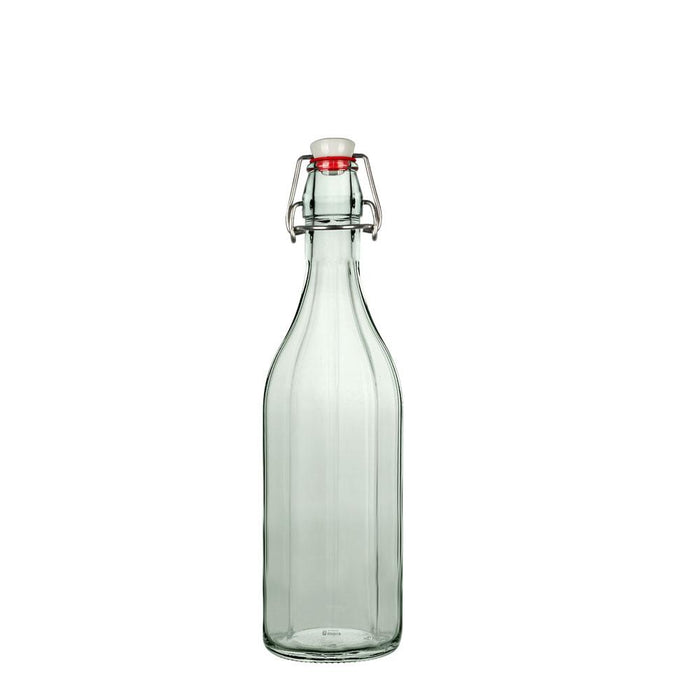 16 Ounce Glass Swingtop Bottle, Water and Brewing Bottle
This glass bottle is a stylish and durable product that is perfect for fermenting beer, wine, cider, mead and more.
It is made of premium glass that is impermeable to oxygen to ensure that all beverages are kept safe from contaminants. It is also recyclable. 
With properly cared for, this glass bottle can last for years on end, saving our consumers' time and money on single-use plastic bottles.
This bottle has a high-capacity and is sized at 3 inches in diameter and 12.5 inches. It is also equipped with an airtight swing top that is attached to the bottle.
Glass bottle is dishwasher safe to allow for a thorough and effortless clean, every time.