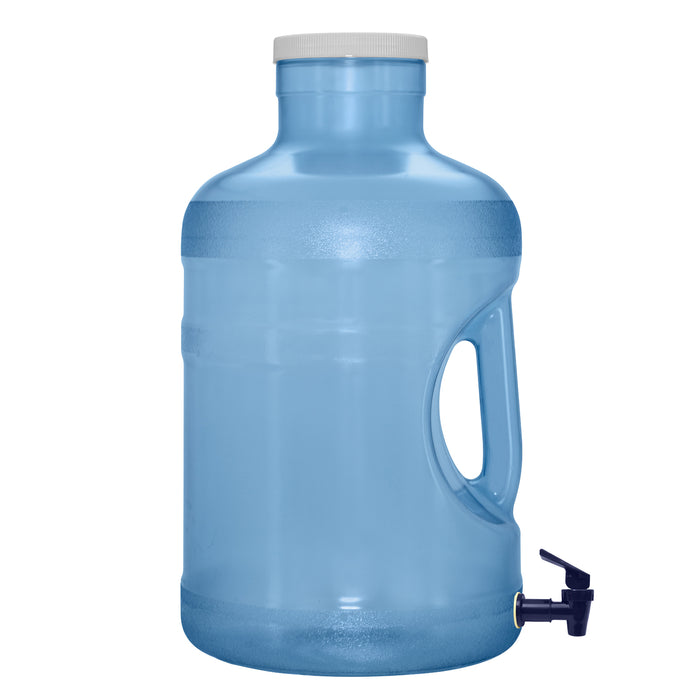 5 Gallon Polycarbonate Plastic Reusable Water Bottle with Wide Mouth and Valve
This reusable water bottle is made of high-quality polycarbonate plastic to ensure that it will not degrade in high temperatures.
Bottle has a capacity of 5 gallons and is 10.75 inches in diameter and 19.5 inches in height. It has a wide-mouth opening that is sized to fit ice cubes, so users can always keep water cold. 
Its high capacity, chemical-free structure and built-in handle makes it the perfect travel or camping companion.
Included with the bottle is a 110-millimeter screw cap that is leak proof and keeps water safe from contaminants.
This is a sustainable reusable water bottle that helps users eliminate waste from single-use plastics.