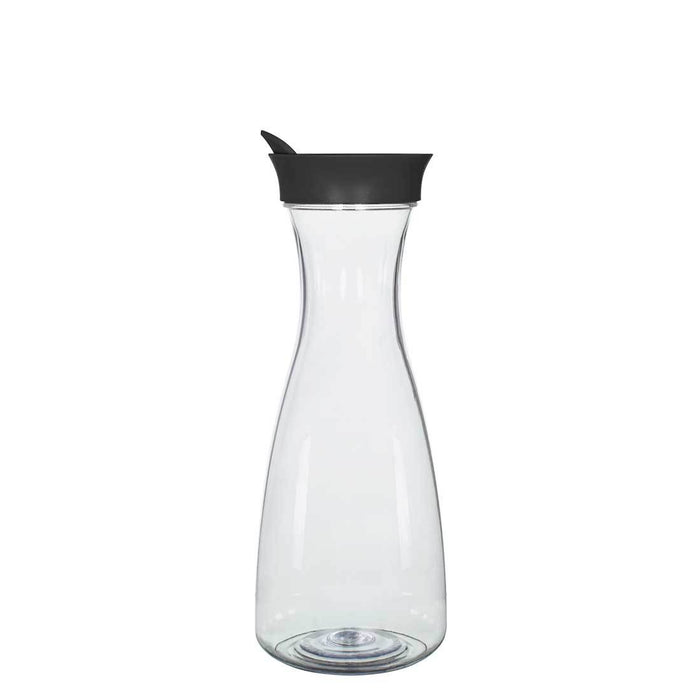 BPA-Free 1 Liter Plastic Carafe with 82mm Screw Cap
This carafe is made of high-quality PET plastic. It is free of BPA and other harmful chemicals, as the health of consumers is our top priority.
It has 1-liter capacity and is sized at 4.3" by 12.5". The opening is also wide enough to fit ice cubes, fruit or bottle inserts.
The high capacity and chemical-free structure make it the perfect beverage-serving companion at picnics, parties or when camping. 
Its contoured design also allows for an easy grip, and its grooved opening ensures a smooth pour.
Its 82-millimeter flip top cap also ensures a tight seal, so it is leak proof and keeps beverages safe from contaminants.