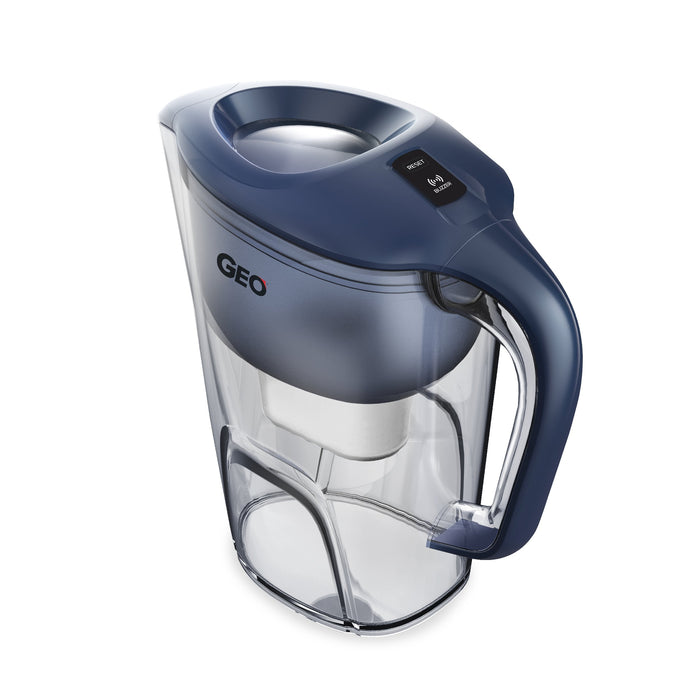 GEO Water Filtration Pitcher
This pitcher is made of high-quality materials. It is 100% free of all Bisphenol compounds including BPA and BPS, making your health our priority.
The pitcher features a GEO filtration system that eliminates harmful contaminants such as chlorine, copper, mercury, cadmium and other impurities.
The pitcher is 11" L x 5.5" W x 11" H and has a capacity of 2 liters. It also allows consumers to enjoy up to 14 cups (8oz each) of water a day.
Its heavy-duty, durable plastics guarantees the product will last for years on end.
The pitcher's filter only needs to be replaced every 40 gallons or approximately every two months.