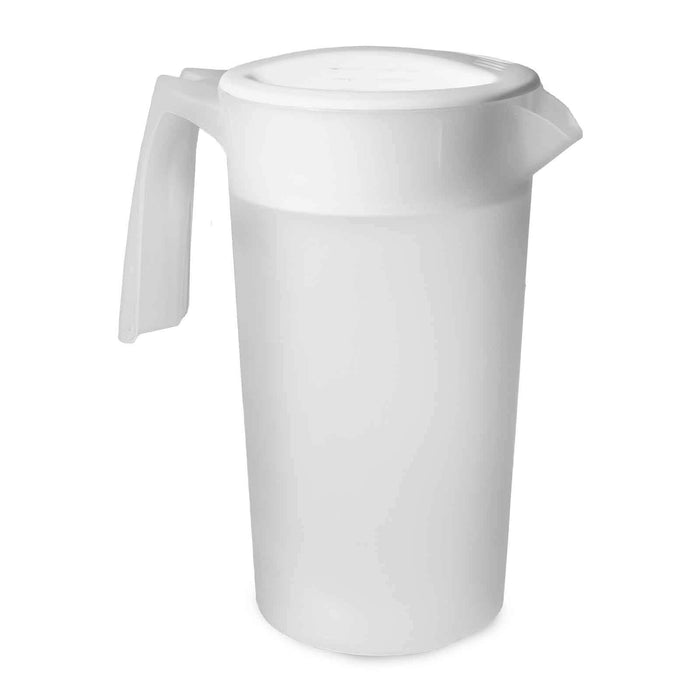 2 Litter Bpa Free Pitcher Clear
This pitcher is made of FDA approved, food-grade plastic, and it is free of BPA and other harmful chemicals.
Pitcher is impact resistance, so consumers can use it without worries of it breaking. It is also slightly transparent, so consumers can easily spot when it needs to be refilled.
Pitcher has a capacity of 2 liters and is sized at 4.75" in diameter x 9.75" in height. Included with the pitcher is a versatile push cap with a double-sided, free-flow opening and strainer opening.
Its high-capacity and lasting structure make it the perfect companion for daily use at home, picnics or sporting events.
Its heavy-duty, durable plastic guarantees the product will maintain its shape in hot temperatures and will last for years on end. It is also dishwasher safe, making for an easy clean.