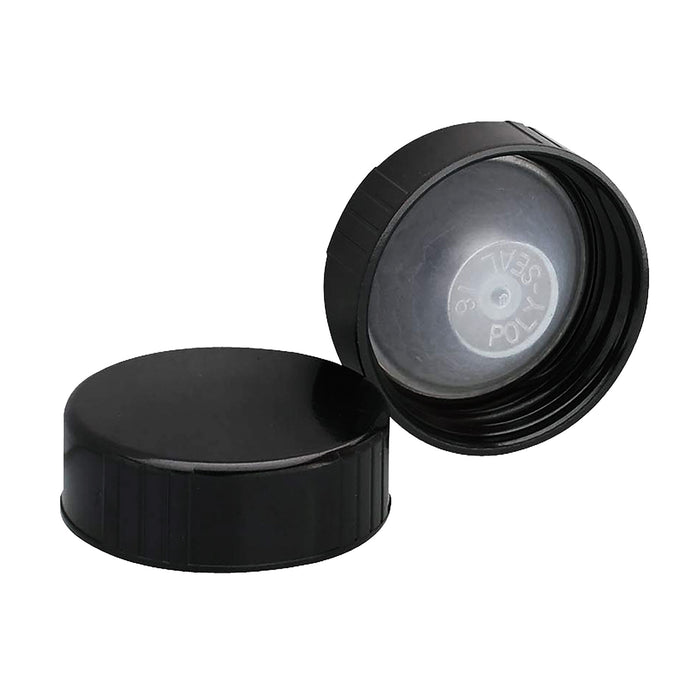 These replacement polyseal caps are sized at 38-millimeters and are compatible with all our amber glass jugs and carboys.
Featuring an air tight, inner poly liner, these caps decrease oxidation to help alcoholic beverages such as beer and cider maintain a longer lasting taste.
These replacement caps are made of FDA-approved, food-grade plastic. They are 100 percent free of BPA and other harmful chemicals, making your health a top priority.
Unlike many plastics, these caps do not hold onto foul odors or unwanted tastes. They are easy to reuse and clean to prevent bacteria buildup.
With these polyseal caps, consumers will always have replacement caps on hand, so they can store and transport their bottles without worrying about spills.