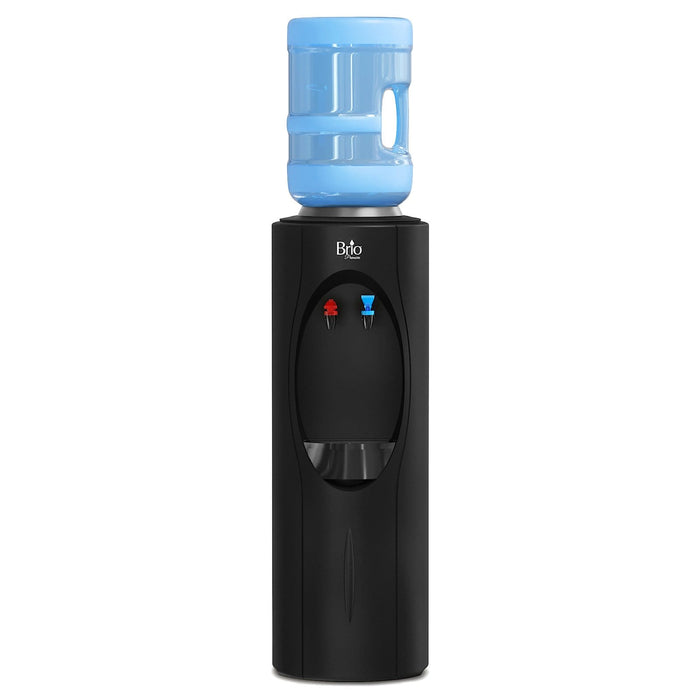 Hot and Cold Water Dispenser Cooler Top Load, Black, Brio Premiere
This top-load water cooler provides users with instant access to hot and cold purified water, so they may easily prepare tea, coffee and other beverages.
This cooler helps users minimize their carbon footprint as it eliminates the needs for single-use plastic bottles.
Its hot water spout is equipped with a child safety lock, so the entire family can use it worry free.
Its stainless steel cold and hot reservoirs protect water purity and cooler longevity.
Included with this cooler is a removable non-spill top to ensure a spill-free environment when loading and unloading water bottles. Its high dispense point also allows for easy refilling of different size water bottles.