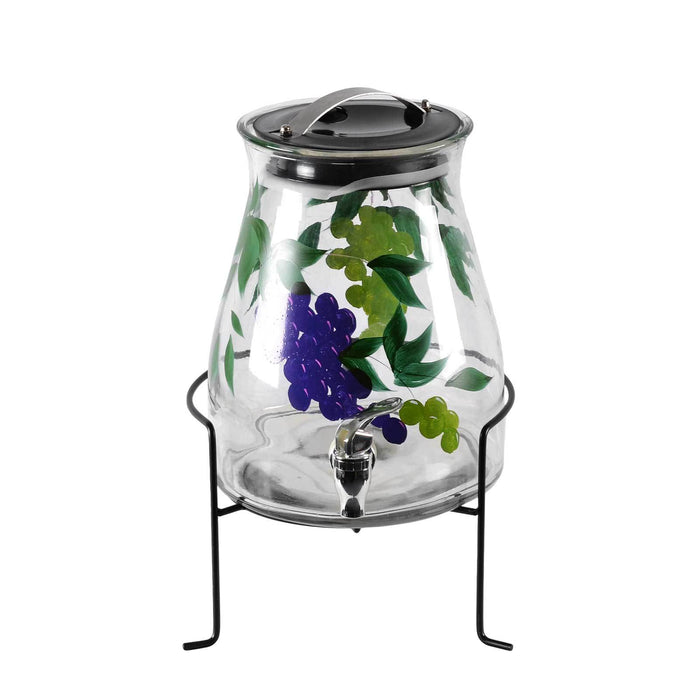 2 Gallon Glass Beverage Dispenser with Grape Leaves Design, with Stand and Lid
This functional table-top dispenser is made of high-quality, durable glass. It is essential to have when hosting both formal and informal parties.
Dispenser has a 2.1-gallon capacity and is 9 inches in diameter and 16 inches in height. Included with the bottle is a 150-millimeter stainless steel lid. 
Its classy and timeless design allows it to compliment all types of environments and decor. The refreshing painted design lends elegance to its surroundings. 
Dispenser is 100% free of BPA, lead and does not retain smells or foul tastes. It is also dishwasher safe, making for a thorough and effortless clean.
This versatile dispenser can be used to hold hot or cold beverages, such as tea, coffee and more.