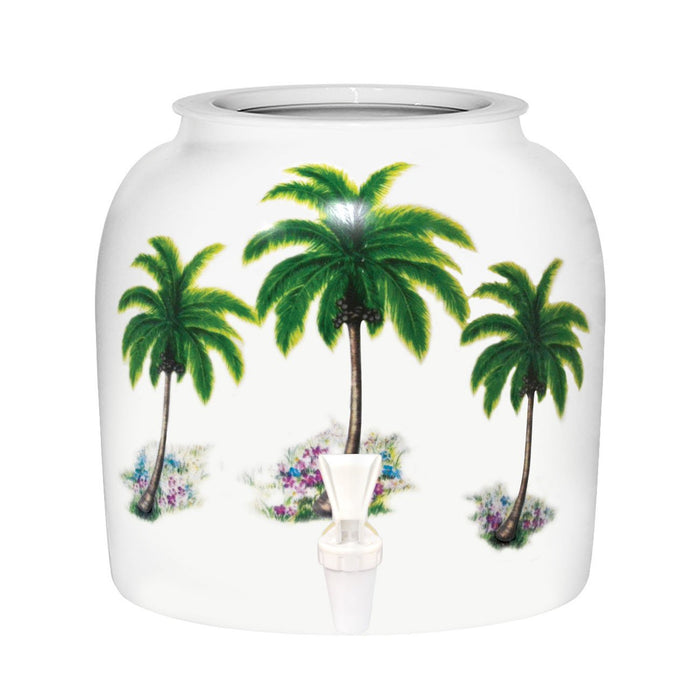 Palm Tree Porcelain Water Crock
This porcelain crock can support 2- to 5-gallon water bottles and is able to accentuate any home or office space. 
Escape from the mundane with the palm tree crock. This little slice of tropical paradise is the perfect addition in any room, the bright green leaves and clusters of refreshing coconuts brings the sea breeze to you! 
There is no setup necessary for this crock, and it does not require electricity. It also has a high temperature resistance, making it ideal to have at parties, picnics and any other events.
Crock is 100% free of lead and cadmium, and it is equipped with a BPA-free lever faucet that makes accessing water easy and mess free. 
It meets FDA standards and is dishwasher safe for a thorough and effortless clean.
Crock is 9 1/2" tall and 9 3/4" wide and is compatible with any of our countertop or floor stands.