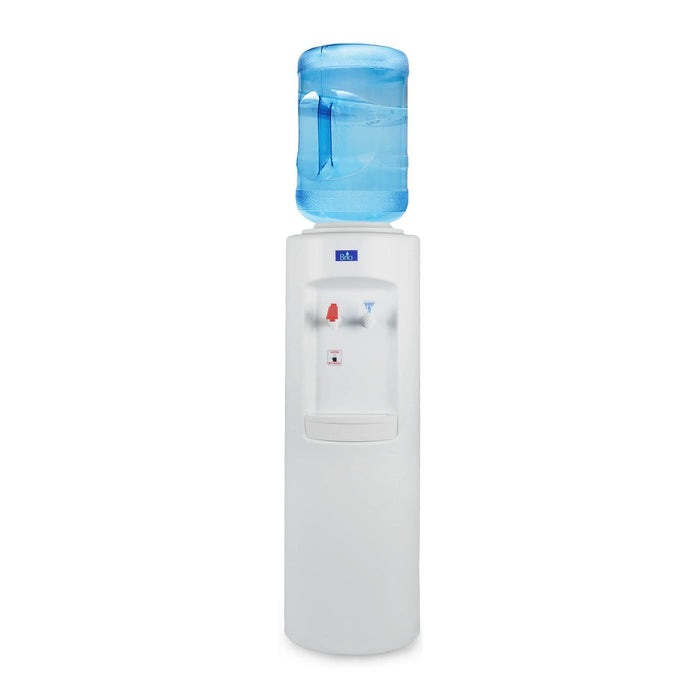 Essential Top-Load Water Cooler, White
Our water cooler dispenser allows you to choose between an ice-cold & piping hot output, making it ideal for cool refreshments or toasty beverages.

The cooler is equipped with a child safety lock on the hot water spout, so the entire family can use it free of worries.

Durability: The cooler cabinet is made of commercial-grade, durable ABS plastic that is resistant to corrosive chemicals and physical impacts, ensuring your cooler lasts.

Stainless Steel Reservoirs: The 100% stainless steel, cold & hot reservoirs protect water purity and cooler longevity.

Quiet: With a high-efficiency compressor that has the lowest cycle rate available, the cooler is guaranteed to be quiet until in use, so that your work or home environment can remain uninterrupted.

Top-Loading Dispenser: This water cooler dispenser loads from the top and allows you to spot if the dispenser is low on water.