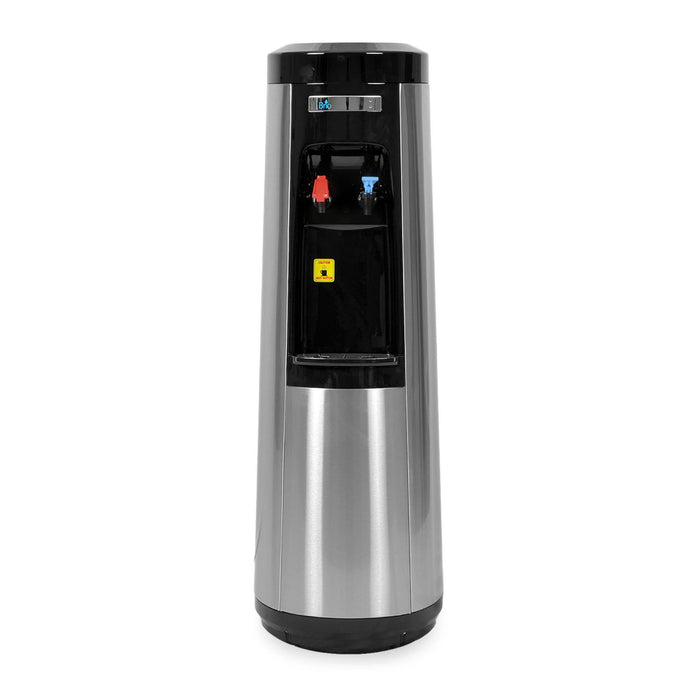 Hot and Cold Filtered Water Dispenser Cooler POU, Black and Stainless Steel, Brio Signature
This point-of-use water cooler provides users with instant access to hot and cold-temperature water to make tea, coffee and other beverages.
It is is equipped with a child safety lock on the hot water spout, so the entire family can use it worry free.
This cooler has a removable drip tray, which makes maintenance easy for consumers. It also features a high dispense point, so consumers can refill different size water bottles. 
This is a high-performance cooler that can service an office of up to 50 people. It also has a whisper quiet running sound to ensure that it will go unnoticed in its environment.
Its 100% stainless steel cold and hot reservoir protects water purity and cooler longevity.