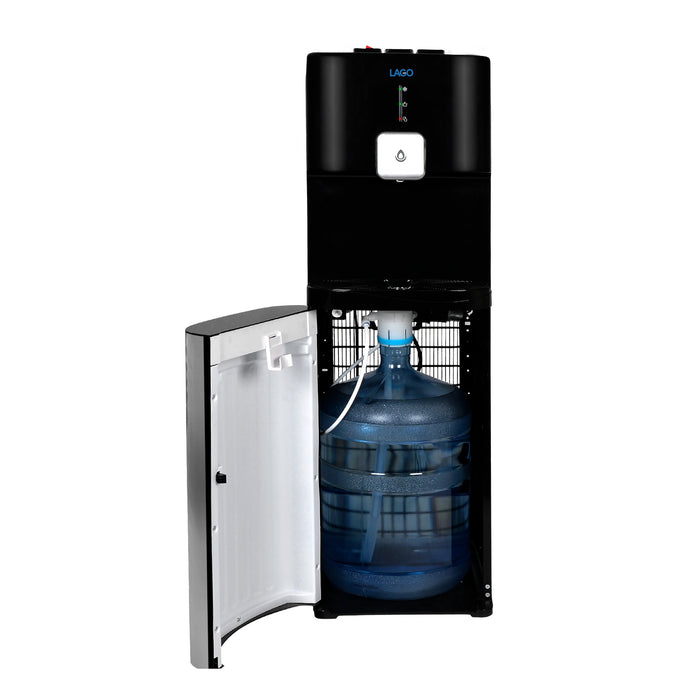 Hot Cold and Room Temp Water Dispenser Cooler Bottom Load, Tri Temp, Black and Brush Stainless Steel, Lago
This bottom-load water cooler features the same industry-leading technology and internal hardware of high-end coolers in the market, but at a significant cost savings.
This cooler provides users with instant access to hot, cold and room-temperature water for cooking and drinking purposes.
the hot water spout is equipped with a child safety lock, so the entire family can use it worry free.
This cooler requires no heavy-lifting to change water bottles. Simply open the cooler cabinet below and replace the bottle mess free.
This cooler features a high dispense point that makes it easy for users to refill different size water bottles.