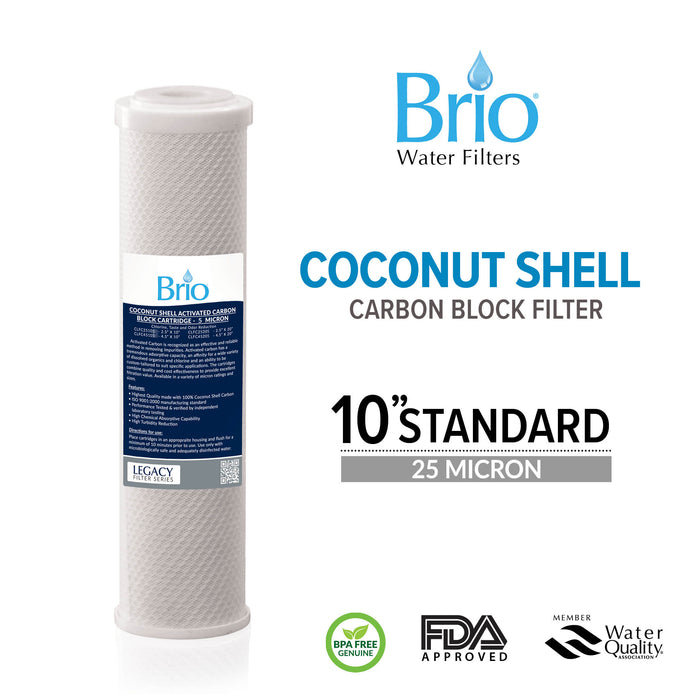 Brio Legacy 25 Micron, 2.5" X 10" Coconut Shell Carbon Block Filter for RO System
This activated carbon block filter is a high-flow application and has enhanced dirt-holding capacity for extended cartridge life.
This 25-micron carbon block filter is a heavy-duty product that is sized at 2.5 inches by 10 inches and has a filtering life of 3,000 gallons. 
Product needs to be changed every 6 to 12 months depending on how heavily a RO system is used.
This filter provides effective reduction of foul odors and tastes, sediment and contaminants such as chlorine, fine silt, fluoride and more.
It is made with 100% coconut shell carbon and is ideal for residential reverse osmosis water filtration systems.