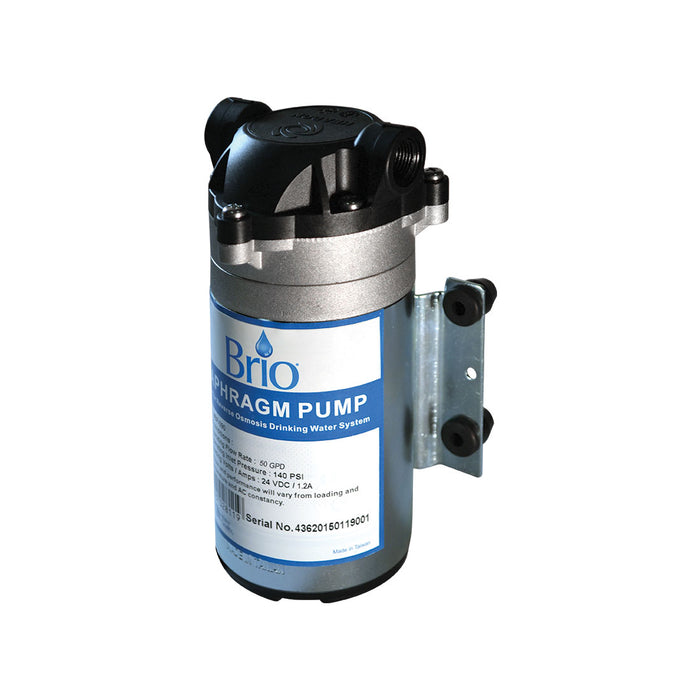 Brio Signature Diaphragm Booster Pump for RO Filter Systems
This diaphragm booster pump is a versatile product that is compatible with different brands of residential reverse osmosis water filtration systems.
Specifically designed for 100 GPD membranes, this booster increases input pressure, water production and water purity.
For the convenience of consumers, it is easy to install and disconnect oneself and can be mounted in various positions.
It is made of FDA-approved materials and has been performance tested by industry professionals to ensure that it can service consumers for years on end.
This is a high-performance booster that can process 100 gallons of water per day, so consumers will always have fresh water on demand.