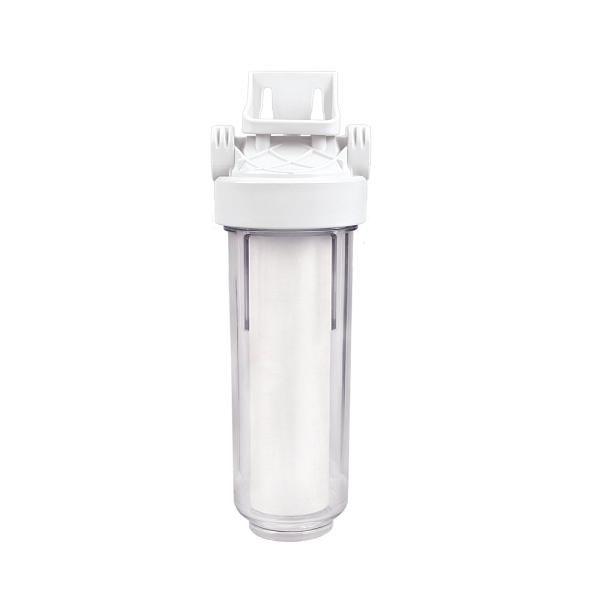 Ecosoft 3/4" Clear Sediment (Stage 1) Filter
Ecosoft Sediment Filter is perfect for apartments with one bathroom. This filter is intentionally designed with transparent housing to allow the user to visually identify when the filter is clogged and/or needs replacing. The connection size to the filter is 3/4 inch and the in and out ports are lined with female threaded brass bushings. 
-Protection of sanitary ware and plumbing
-Filter housing made of pure first-grade plastic
-Due to the transparent housing, the user will be able to visually determine when to replace the cartridge
-Compact and easy to install
-Ecosoft Sediment Filter includes: filter housing, 5-micron PP melt blown sediment filter, bracket, service wrench, screws, user manual.