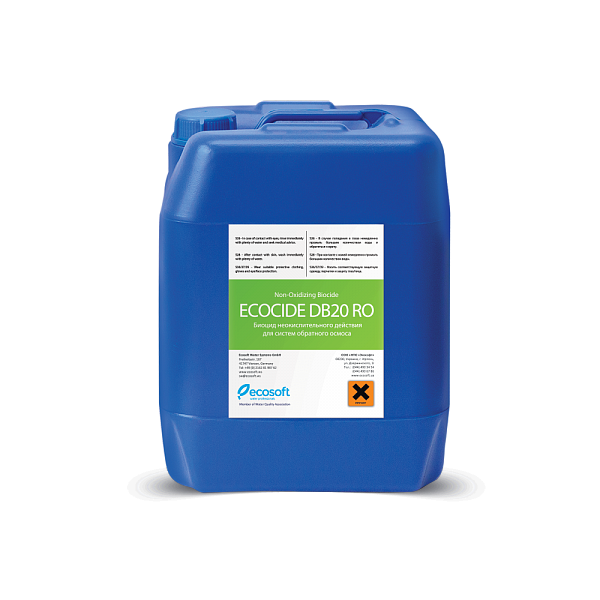 Ecosoft Ecocide DB20 RO Biocide 10 kg
ECOCIDE DB20 RO is a fast acting non-oxidative broad spectrum biocide. It is intended for microbiological control and prevention of membrane biofouling. The potent biocide immediately disinfects and rapidly biodegrades to non-toxic products. Due to the powerful properties, ECOCIDE DB20 RO is a safe and cost effective solution for RO systems.
Broad spectrum agent is effective against bacteria, fungi, yeasts, cyanobacteria and algae. 

Quickly degrades to safe compounds, does not accumulate in the environment. 

Can be used to control microbiological growth and prevent biofouling of reverse osmosis, nanofiltration, ultrafiltration and microfiltration membranes in water treatment application. 

Compatible with all types of membranes and water treatment materials. 

It is manufactured in accordance with TUU 20.5-31749798-004:2013.