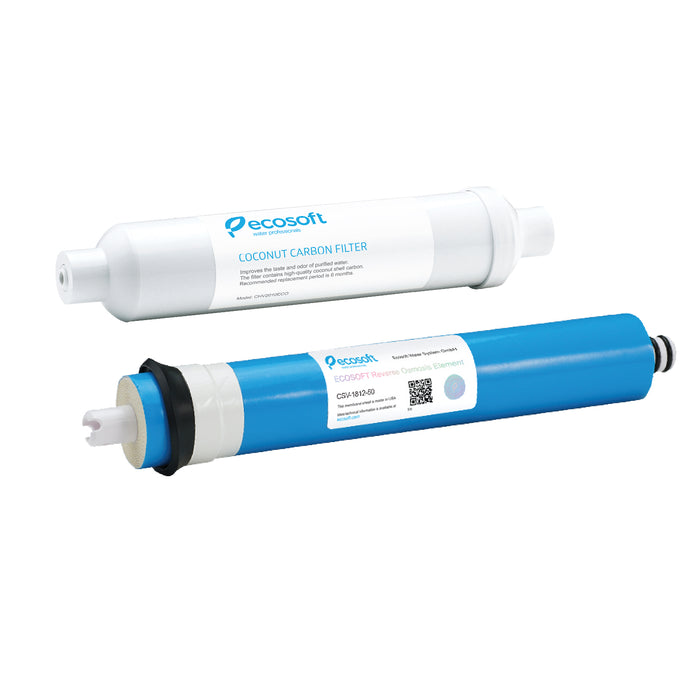 Ecosoft Set of Replacement Filters Stages 4-5 for Reverse Osmosis Filter Systems
Ecosoft replacement filters guarantee purified and tasty drinking water to consumers. Ecosoft pack of replacement filters, 4-5, for reverse osmosis filter are an essential part in providing consumers with health conscious hydration. 
Reverse Osmosis Membrane Element purifies water from 99.8 percent of impurities, including bacteria and viruses, unpleasant tastes and/or odors. 

Coconut Shell Carbon Post-Filter improves taste and odor of purified water. 
-Replace filter every six to twelve months, depending on usage.