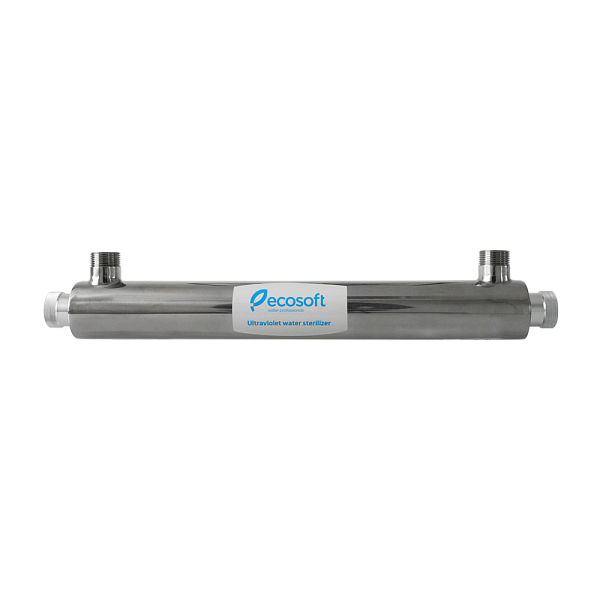 Ecosoft UV Disinfection Unit E-480
Ecosoft UV Disinfection Unit can be used as an integral stage within water purification plants and for various industrial processes. The large dose of UV irradiation, 

30 mJ/cm

2  , is sufficient to neutralize a wide spectrum of microorganisms. The filter is ideal for houses, hotels, restaurants, water production units and vending machines. The long and efficient service life, up to 9,000 hours, allows users to have access to clean water at any time. 
Ecosoft UV Disinfection includes:
Assembled 304 stainless steel chamber
Quartz sleeve
UV lamp
Power adapter (electronic ballast)