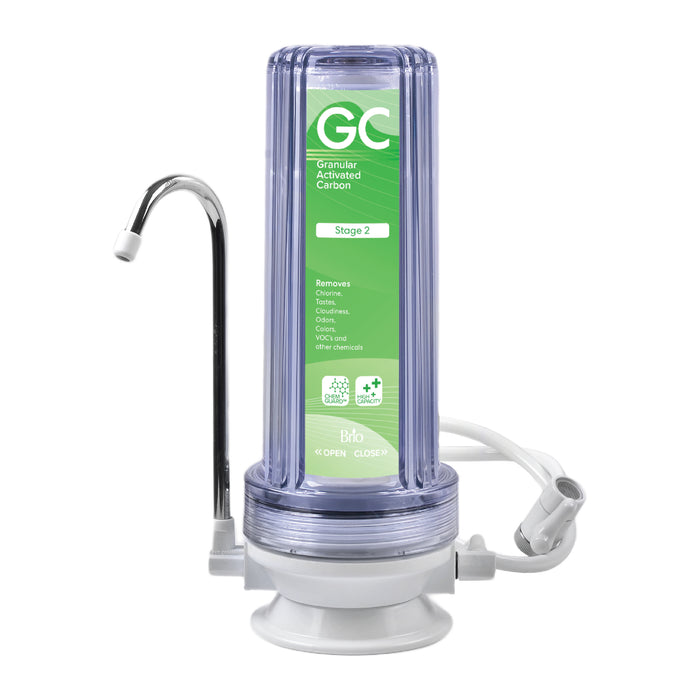 1 Stage Countertop Drinking Water Filter System, Brio Essential
This above sink water filtration system provides users with a continuous supply of fresh purified water from the tap.
This filter traps sediment and other particulate matter such as dirt, silt and rust, which affects the taste and appearance of water.
Product has a high filtering capacity and a long lifespan. For our consumers convenience, it only needs to be changed every six months.
Included with this filter is a modern faucet that is made of food-grade metal and is easy to install and change oneself.
The included faucet features a corrosion-resistant finish to ensure quality and longevity. Its high-arch spout also allows for plenty of sink room and easy dispensing of water.