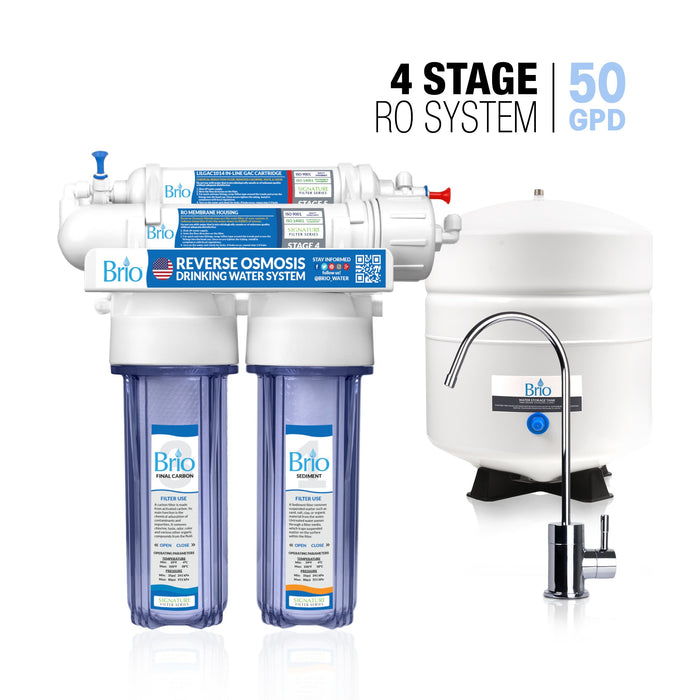 4 Stage Reverse Osmosis Water Filter System, RO, Brio Essential
This RO system has a fast water production speed and features a 4-gallon tank, so consumers will always have fresh purified water on demand.
This system's filters are easy to install and change oneself and only need to be serviced every 6 to 12 months, depending on how heavily one's RO system is used.
This system includes a sediment pre filter, a carbon block filter, a RO membrane and a post carbon in line filter that removes contaminants such as chlorine, fluoride, arsenic and more. 
Included with the system is a modern faucet that is made of food-grade metal. It features a corrosion-resistant finish to ensure quality and longevity.
This four-stage RO system is an essential appliance to feature in any size home as it is a high-performance product that is designed to last through years of use.