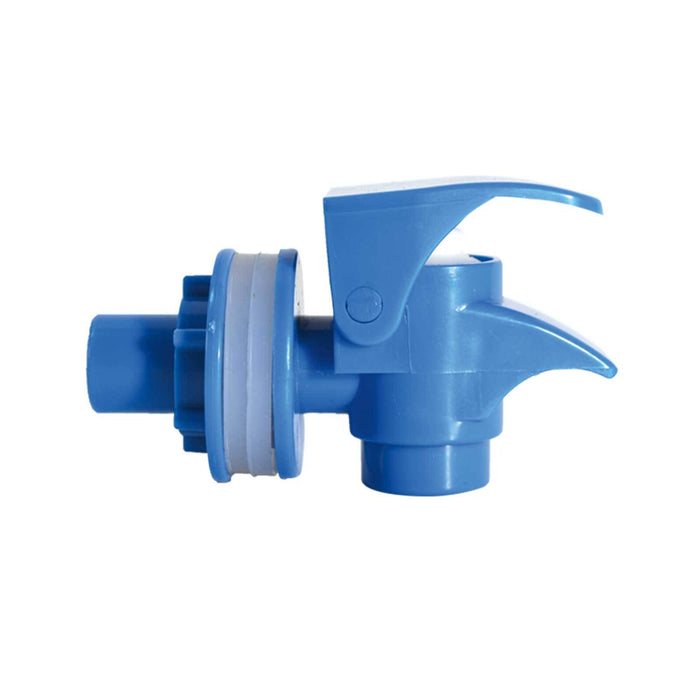 Small Valve for Crocks & Water Bottle Dispensers, Blue
This replacement male water spigot is compatible with all our Brio ceramic water crocks and water bottle dispensers. 
This replacement water spigot is 100% free of all Bisphenol compounds including BPA and BPS, making your health our priority.
This push-lever valve makes dispensing beverages simple and mess free, and it is easy to install and remove oneself. 
Included with this threaded spigot is a back-nut screw and two washers, which are required for setup.
This spigot is made of FDA-approved, food-grade plastic to ensure that it will remain intact and last through daily use.