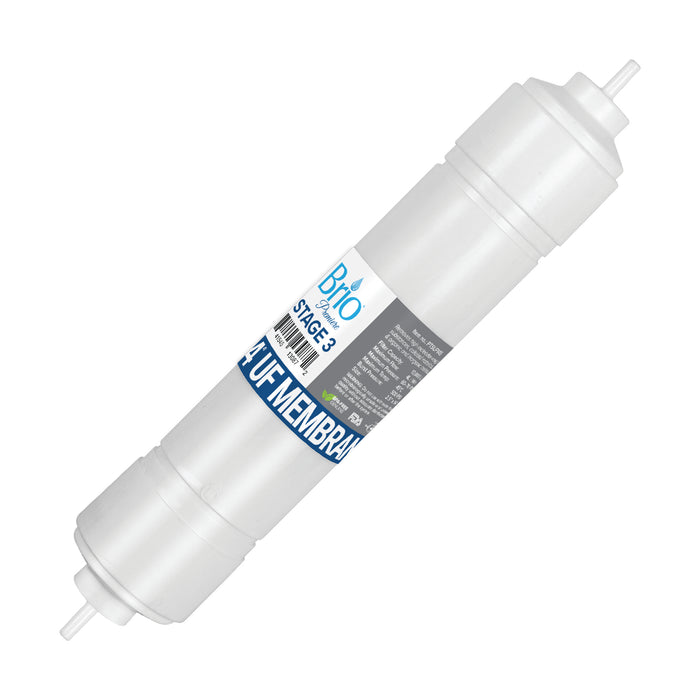 Brio Premier 14" Inline Straight-Type Ultrafiltration Membrane
This is a high-performance, UF replacement membrane that is sized at 14 inches.
This UF filter removes dirt, rust and sediment from water to provide users with exceptional drinking water.
This filter has been performance tested and verified by industry-leading professionals and serves an essential role in a UF system.
Product has a long service life of 6 to 12 months depending on how heavily a UF system is used.
This standard replacement filter reliably and powerfully purifies water down to the last drop. 
This inline ultrafiltration membrane is an essential component to any ultrafiltration system. It removes up 99 percent of all bacteria and contaminants from water to ensure that water is exceptionally purified for our consumers' drinking pleasure. This filter has a standard shape and is durably designed. It has a high lifespan and only needs to be changed very 6 to 12 months depending on how heavily a system is used.