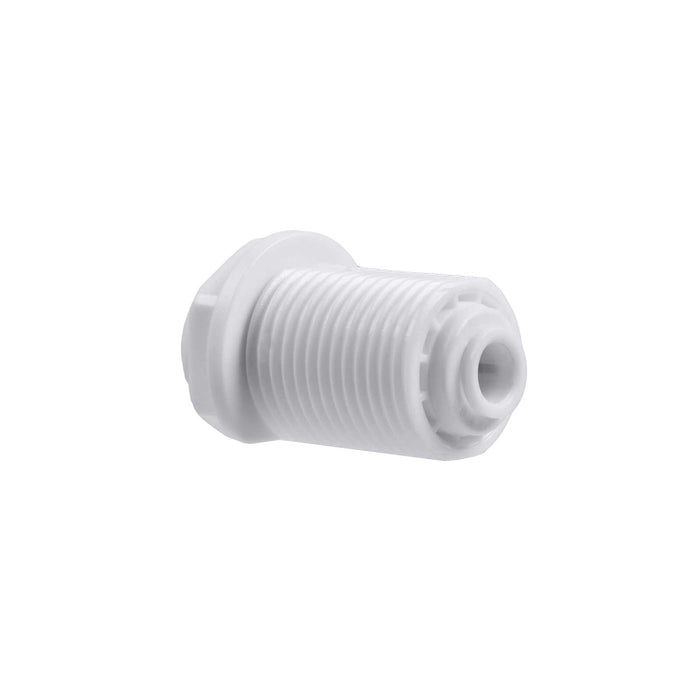 Quick Connect, Reducing Bulkhead Union with Push Fit inlet & Threaded Outlet
This straight-shaped, reducing bulkhead union features a push-fit inlet and a threaded outlet. 
It is a quick-connect adapter that is easy to install and disconnect without the need for tools.
Adapter is durably designed and has a high chemical resistance, so users do not have to worry about it degrading over time. 
Adapter has been approved for safety, quality and performance by industry professionals.
It is made of FDA-compliant materials and is free of lead containing metal and brass parts, as the health of consumers is our top priority.