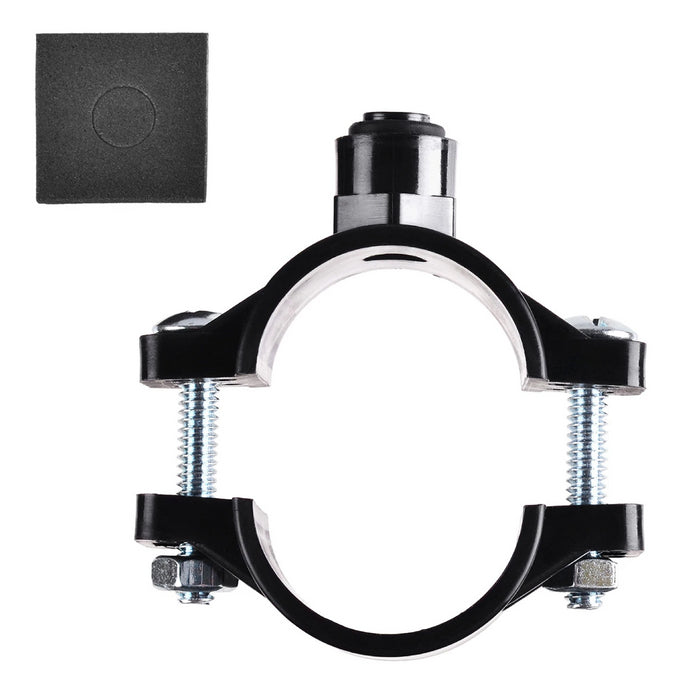 Drain Clamp for Under Sink RO Systems, Black
This black drain clamp is designed for under sink reverse osmosis water filtration systems. 
It is made of FDA-compliant materials to ensure that it will last through years of use.
It is sized at 1/4 inches in diameter and is a quick connect fitting that allows easy tubing connections.
This clamp ensures a snug fit and is versatile as it can fit on pipes up to 1.5 inches in diameter. 
This clamp should be attached onto the drain line between the trap and sink basin.