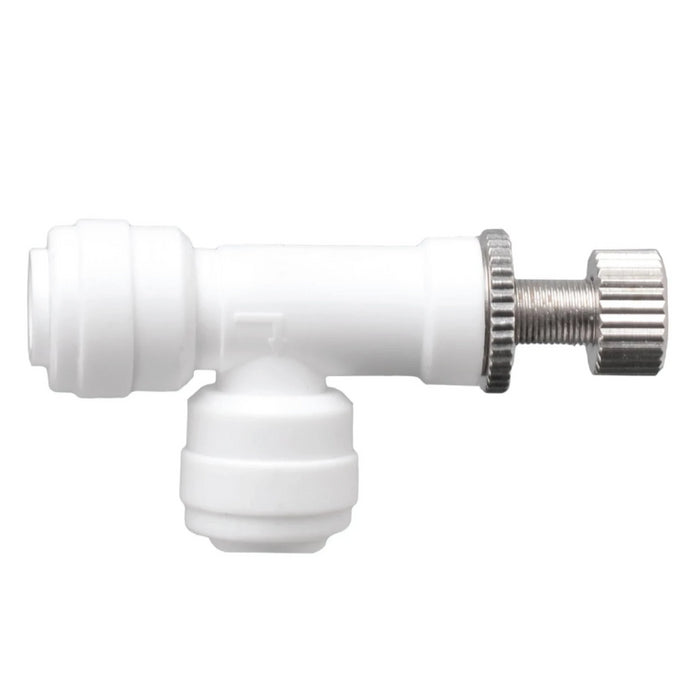 Flow Regulating Valve with 1/4" Inlet & Outlet
This flow regulating valve's push-fit inlet and outlet are sized at ¼ inches. 
It is easy to install and disconnect without the need for tools and is equipped with a lever to easily restrict water flow.
Valve has a high chemical resistance to ensure that consumers can use this adapter without worrying about it degrading over time. 
It is durably designed and has been approved for quality and performance by industry professionals.
It is made of FDA-compliant materials and is free of lead containing metal and brass parts, as the health of consumers is a top priority.