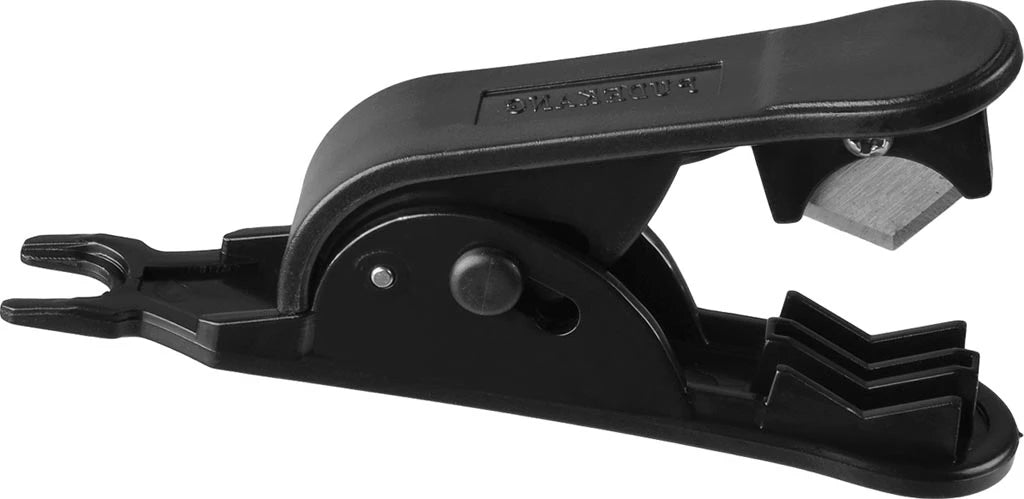 Pipe & Tube Cutting Tool, 12 Millimeters
This tube cutter is ideal for cutting different types of pipes, such as PU tubes, PE tubes, Nylon tubes and more.
To ensure the safety of consumers, this tube cutter is equipped with a safety lock to prevent injuries.
Pipe cutter is lightweight and compact in size, so it is easy use and store anywhere.
It is equipped with a sharp, fine blade, so consumers can cut different size tubes with precisions.
Made of durable FDA-approved materials, this pipe cutter will last through years of use.