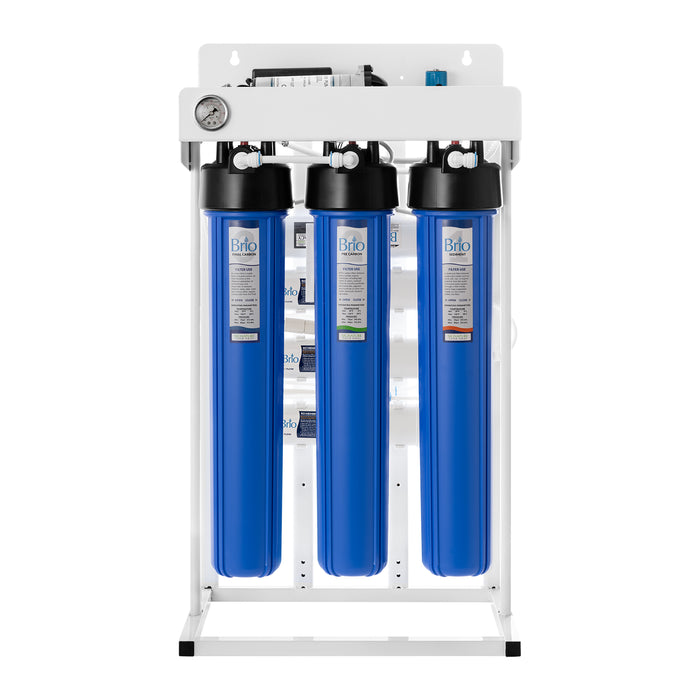 Brio Signature, 7 Stage, Commercial RO Filter System
This Brio Signature Series water filter provides its users with purified drinking water free from contaminants. 
The health of our consumers is top priority, so our products are BPA free and FDA approved. 
The water filter comes with: two RO membranes, GPD booster pump, solenoid valve, and pressure gauge with release switch. Consumers have the option of 300, 400, or 500 GPD booster pump. 
The filter system is available for customization.