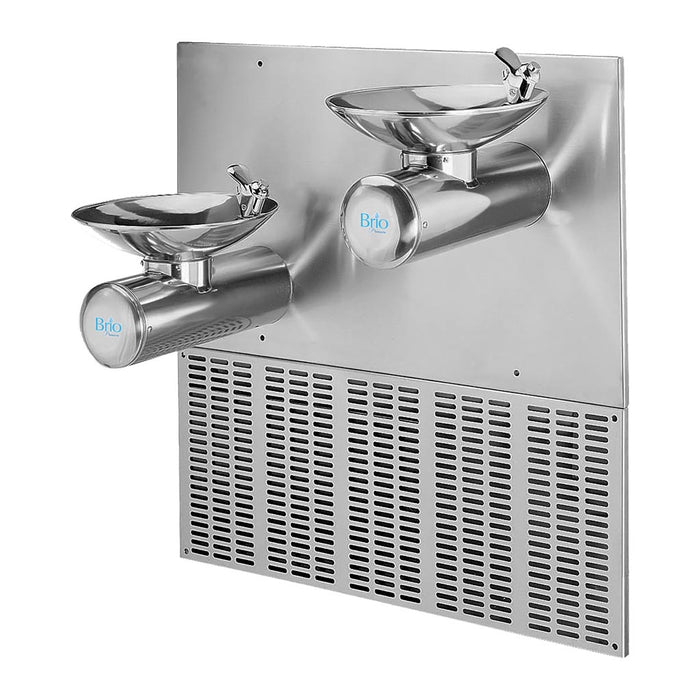 Two Level Wall Mounted Cold Water Fountains, Stainless Steel, Brio Premiere
This commercial, wall-mounted drinking fountain provides users with instant access to room-temperature water. It is also equipped with a water filter connector that is compatible with different brands of water filter systems for our consumers convenience.
This drinking fountain features two valves. Its barrier-free design meets ADA standards, so all consumers may access the drinking fountain.
The deep basins of the fountain help to prevent spills and ensure proper drainage, so there will be no sitting waste water. The fountain's stream height regulator also provides a constant stream.
The curved profile of the basins make this fountain a safer product than older models of fountains with sharp edges, which can be hazardous to feature in parks and schools. 
This durable, high-performance fountain features a corrosion-resistant exterior to ensure that it will last through years of use.