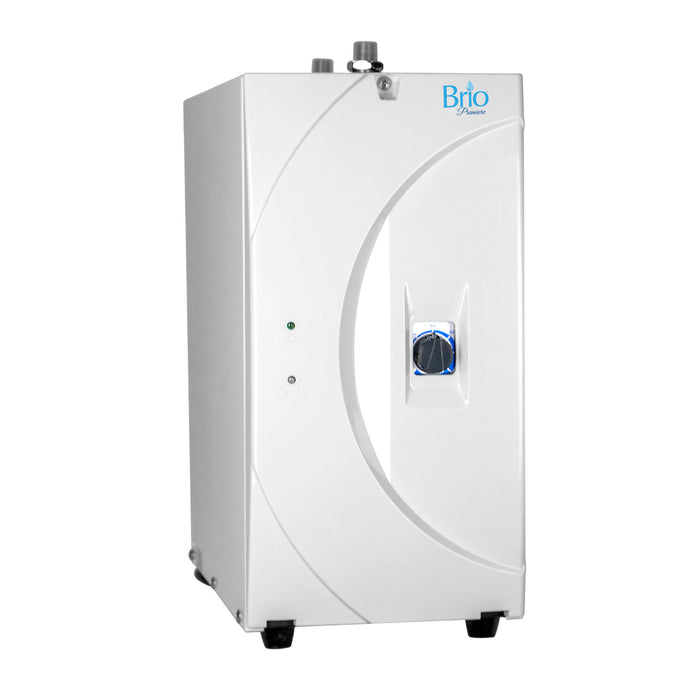 Undersink Water Dispenser Cooler, White, Brio Premiere
This under sink chiller provides users with instant access to cold water. It also features a water filter connector that is compatible with different brands of filter systems, so users can enjoy purified water. 

This under sink water cooler has a slender design that allows it to slide 

discreetly

 under kitchen counters, so it can be kept in quality condition and last for years on end. 

It is free of lead-containing brass parts and has a corrosion resistant finish, as consumer health is one of our top priorities.
This cooler has a high-performance rating and is energy efficient, so it can service consumers for years on end.
To further meet the needs of consumers, the temperature of the cold water can also be adjusted.