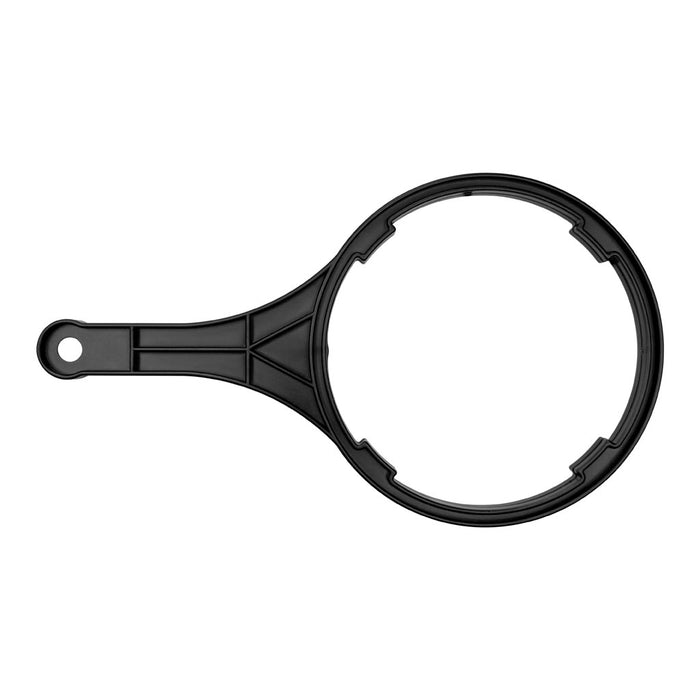 Brio 20-inch Housing Wrench, Black
This black housing wrench is lightweight and easy to grip, so consumers can remove filter housings with ease.
It is versatile as it is sized to fit almost all standard 10-inch filter housings.
It is made with certified, FDA-approved materials to ensure that it is safe for consumers.  
Wrench is made of polypropylene, making it a dependable product that can last through years of use.  
This wrench is essential for consumers to have who own a RO filtration system.