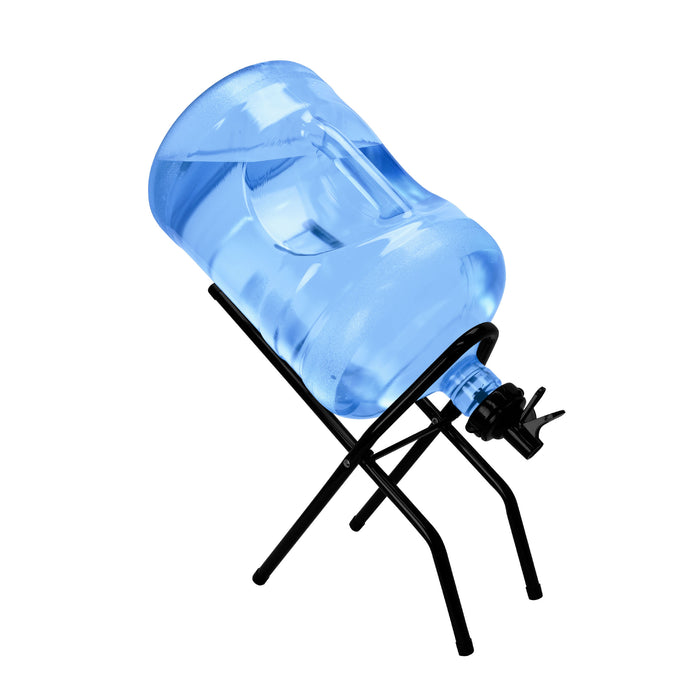 Metal Foldable Bottle Stand with 48mm and 55mm Valve Caps, Black
 Simple and efficient design guarantees it will not impede on its environment. Easy collapse feature makes it easy to store. 
Durable design ensures that it can carry weight ranging from two to six gallons. 
Comes with two valves measuring 48MM and 55MM
Measures 13.5 inches in height, 11 inches in length, and 5 inches in width.