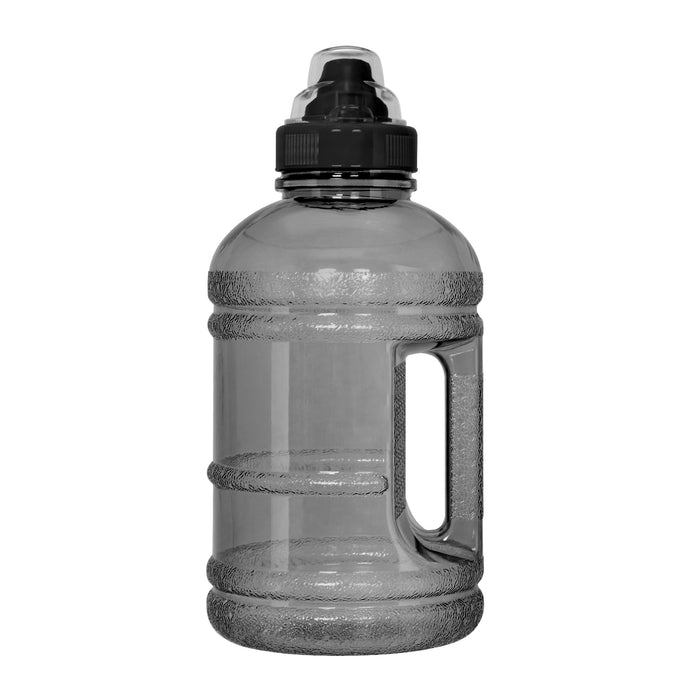 32 Ounce BPA Free Water Bottle, Plastic Bottle, Sports Bottle, with Twist Sports Cap, GEO
This PET plastic sports bottle is the best travel or camping companion as it has a high temperature resistance, a built-in handle and a high capacity. 
Bottle is made of FDA-approved, food-grade materials. It is 100% free of BPA, BPS, BPF and any other harmful materials.
Bottle has a 1-liter (32-ounce) capacity and a wide-mouth opening, so users can easily fill the bottle with ice cubes. 
Included with the bottle is a 48-millimeter twist sports cap that is leak proof, so users can store and transport the bottle with ease.  
This reusable water bottle helps users reduce their carbon footprint as it eliminates the need for single-use water bottles.